Venus was a Roman goddess of love, sex, beauty and fertility.

This photo series is inspired by historic portraits of Venuses but portrays many different women from Anna's feminine perspective. She is trying to challenge the Old Masters' viewpoint showcasing generally Venuses naked. Baring in mind that they would be solely painted by men. Thus, Anna didn't want to recreate naked Venuses but rather have a conversation with each woman to find together what empowers them. Show that not only the naked body is important to empower self and that the use of clothing helps to reconnect with our bodies.

Each "painting" is accompanied by the Venus' quote developing from meeting Anna on the day's set. Anna wanted to share how honouring and touching was to meet each Venus and reading the text is a glimpse of each unique beautiful soul she had the chance to meet.
Photographer ANSKR by Anna Skorcikova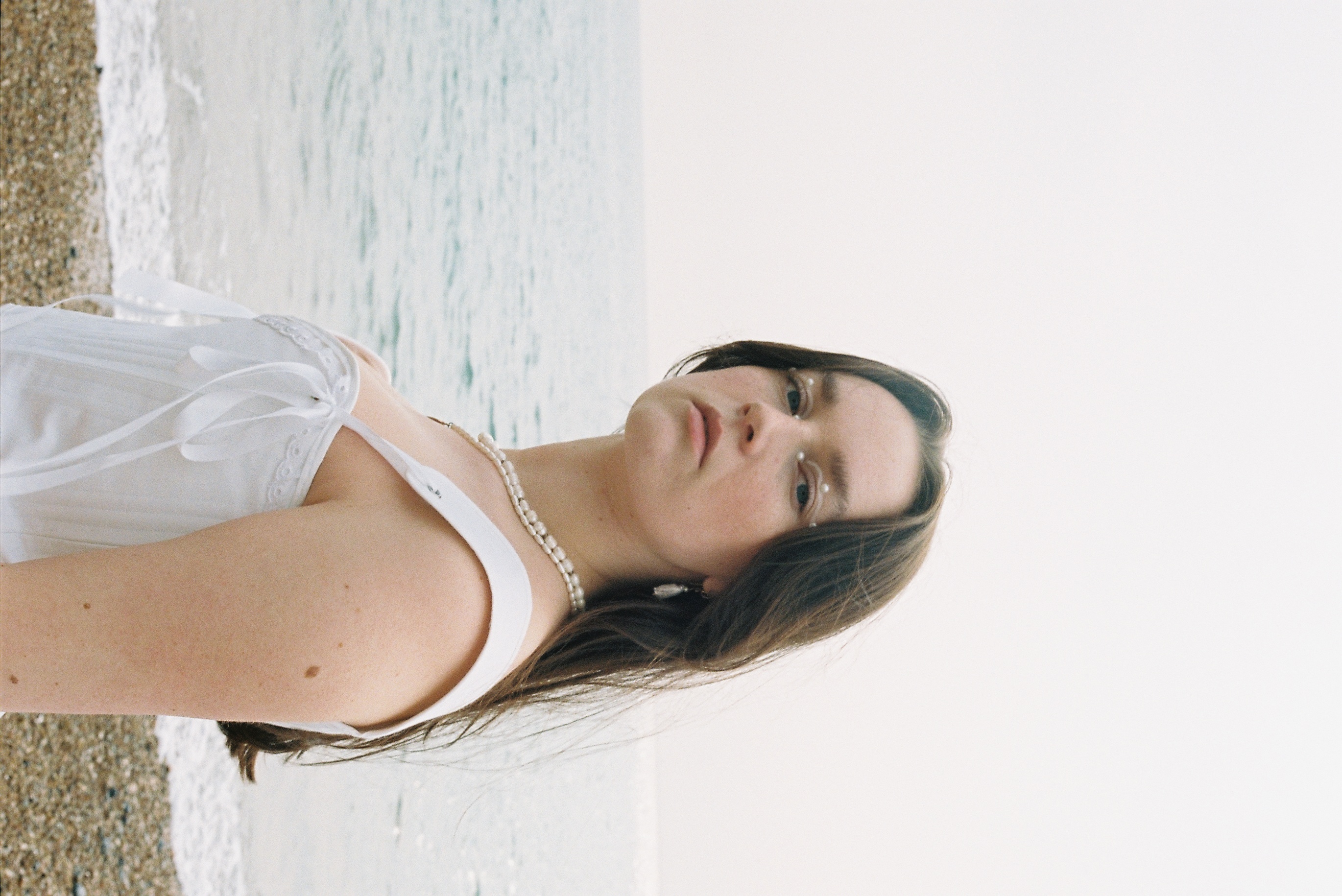 YLVA
"I have an ambivalent relationship with my body. I know I love that it keeps me healthy. It allows me to be creative, passionate, and independent… It allows me to dance when I need to process my emotions… It allows me to smell the sea… I know I love that it keeps me alive.
But I don't know if I love how my body looks every day.  I can't think back to an age when I didn't feel negatively about how I looked. I have hated the extra belly rolls, the stretch marks that never faded, and the arms that look slightly too big from certain angels. I still hate them sometimes, but I have the knowledge to know that it doesn't make me less worth as a human being."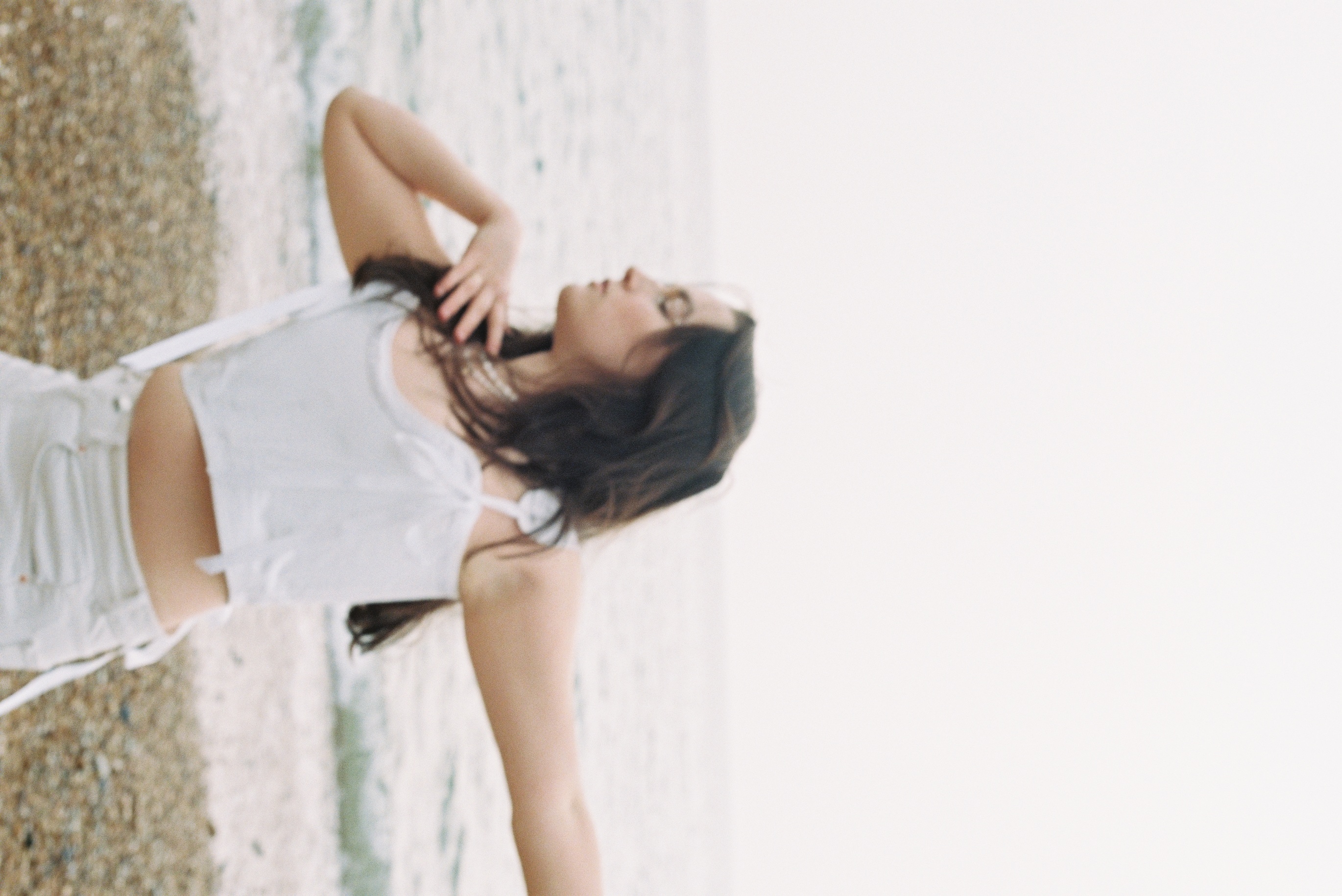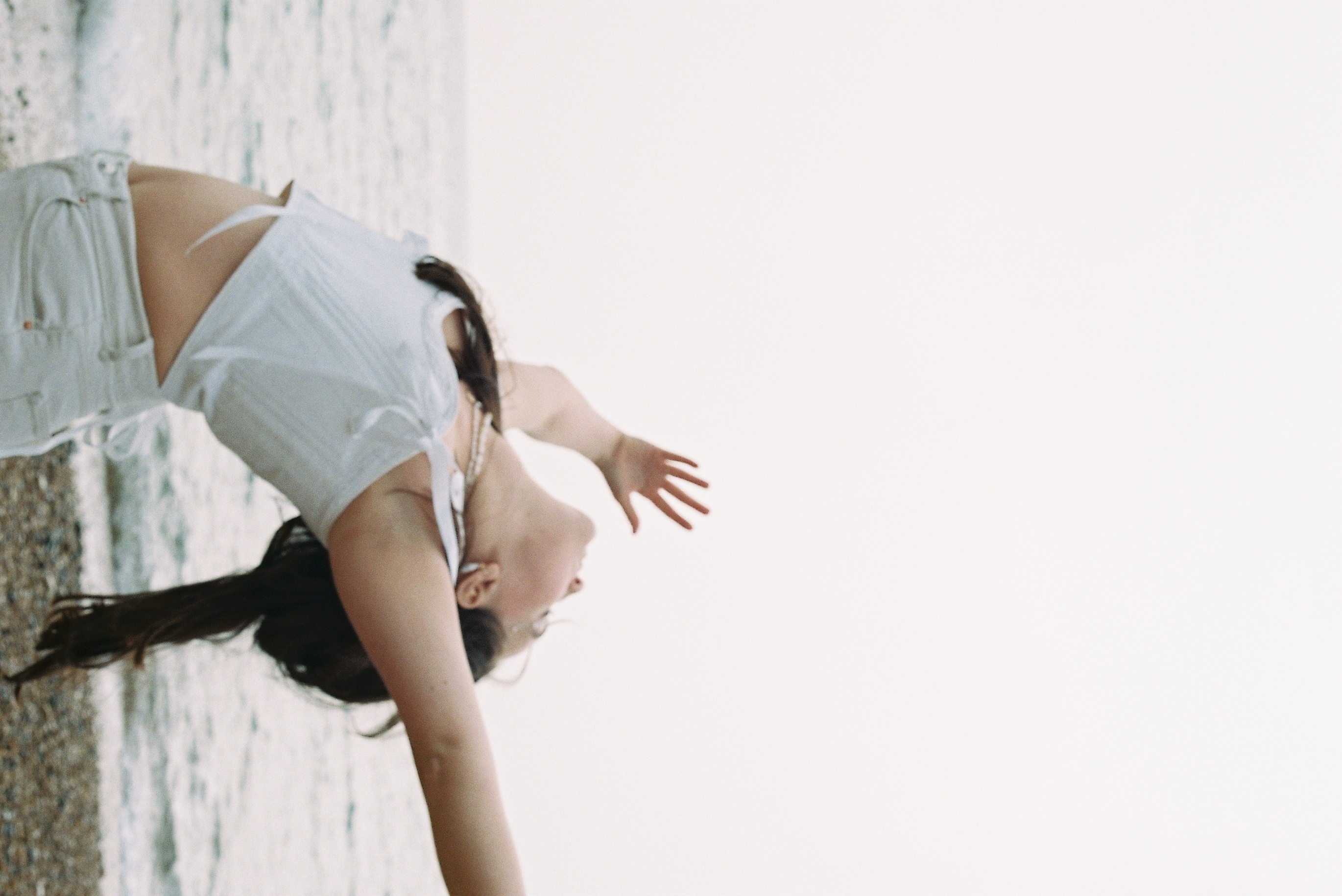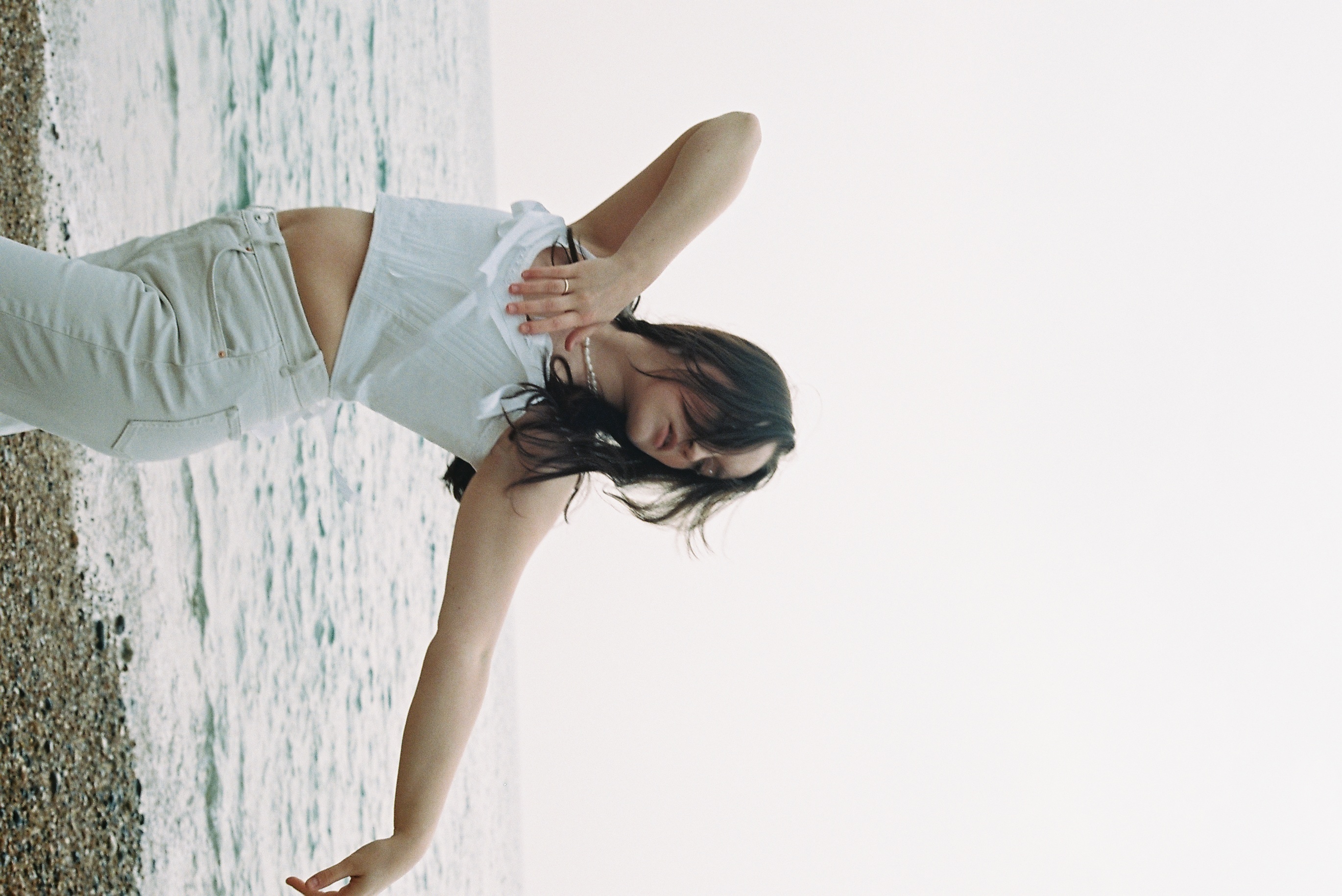 TOP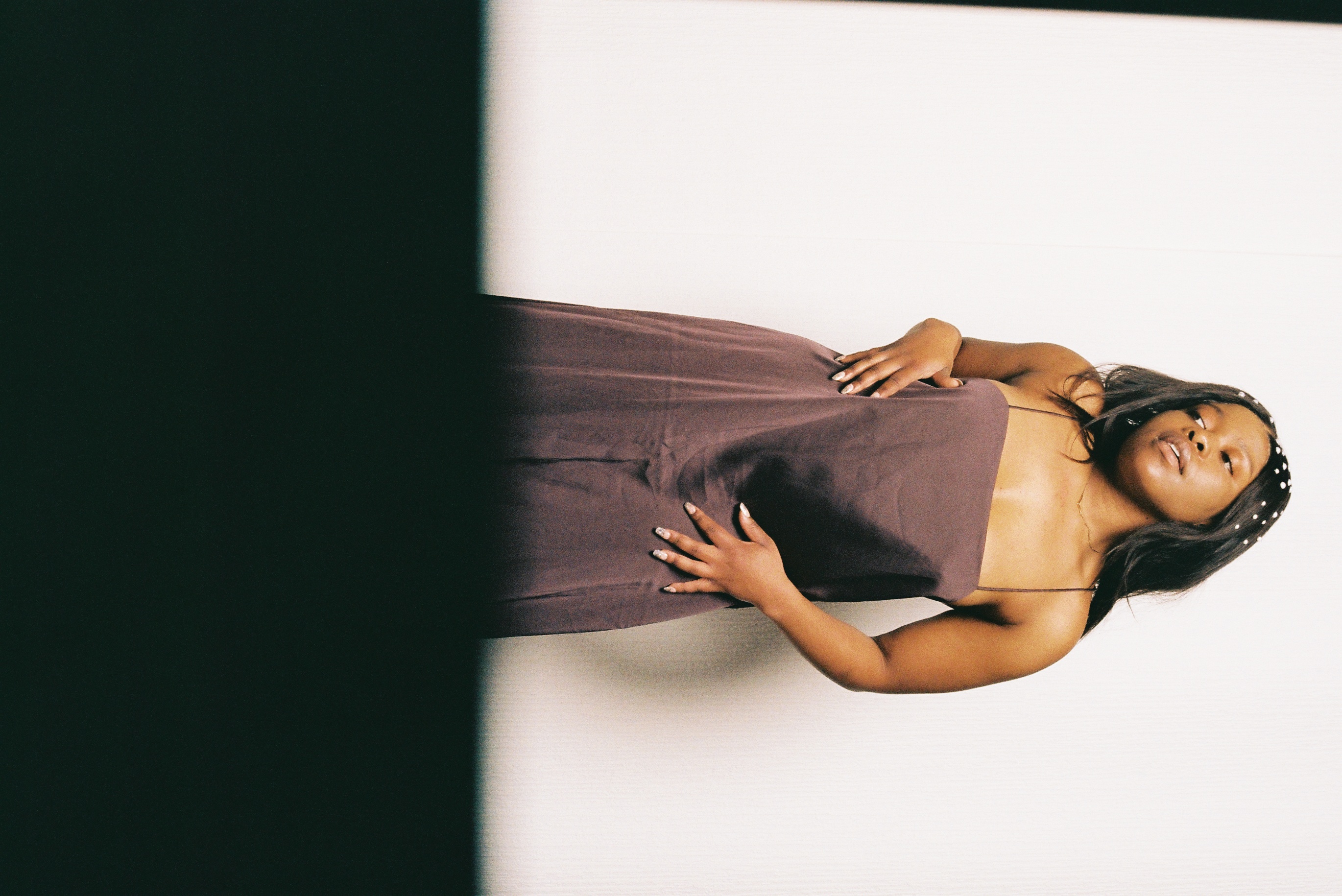 NOKS
"Being portrayed as the goddess Venus was quite a frightening thought at first. The fear came from being unsure of how much of myself and my body I wanted to show the camera. But with time I learned, that it was all about what I felt comfortable and empowered by and when I got in front of the camera it was nothing to fear. Overall during the shoot, I was very comfortable and I felt extremely feminine which I enjoyed."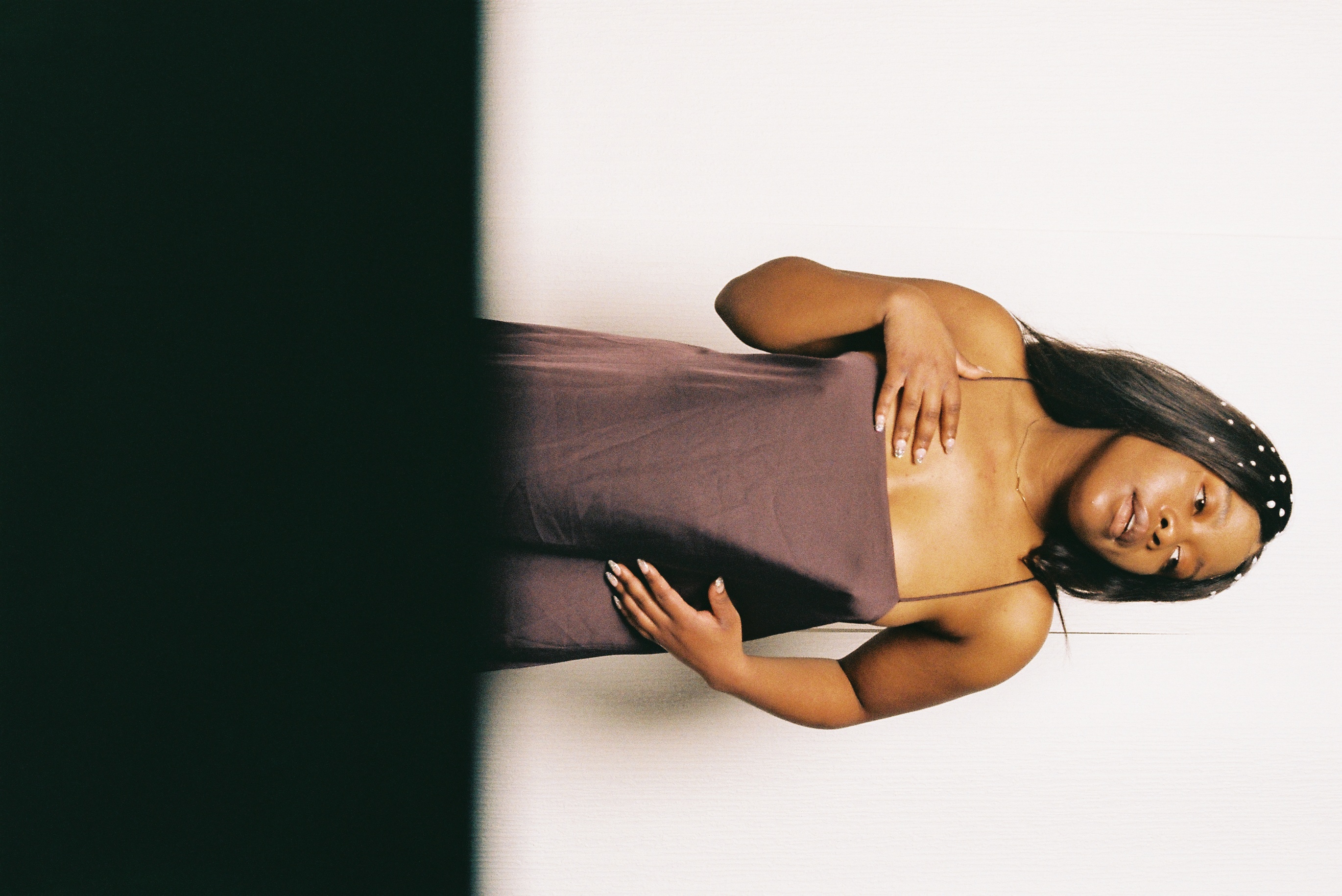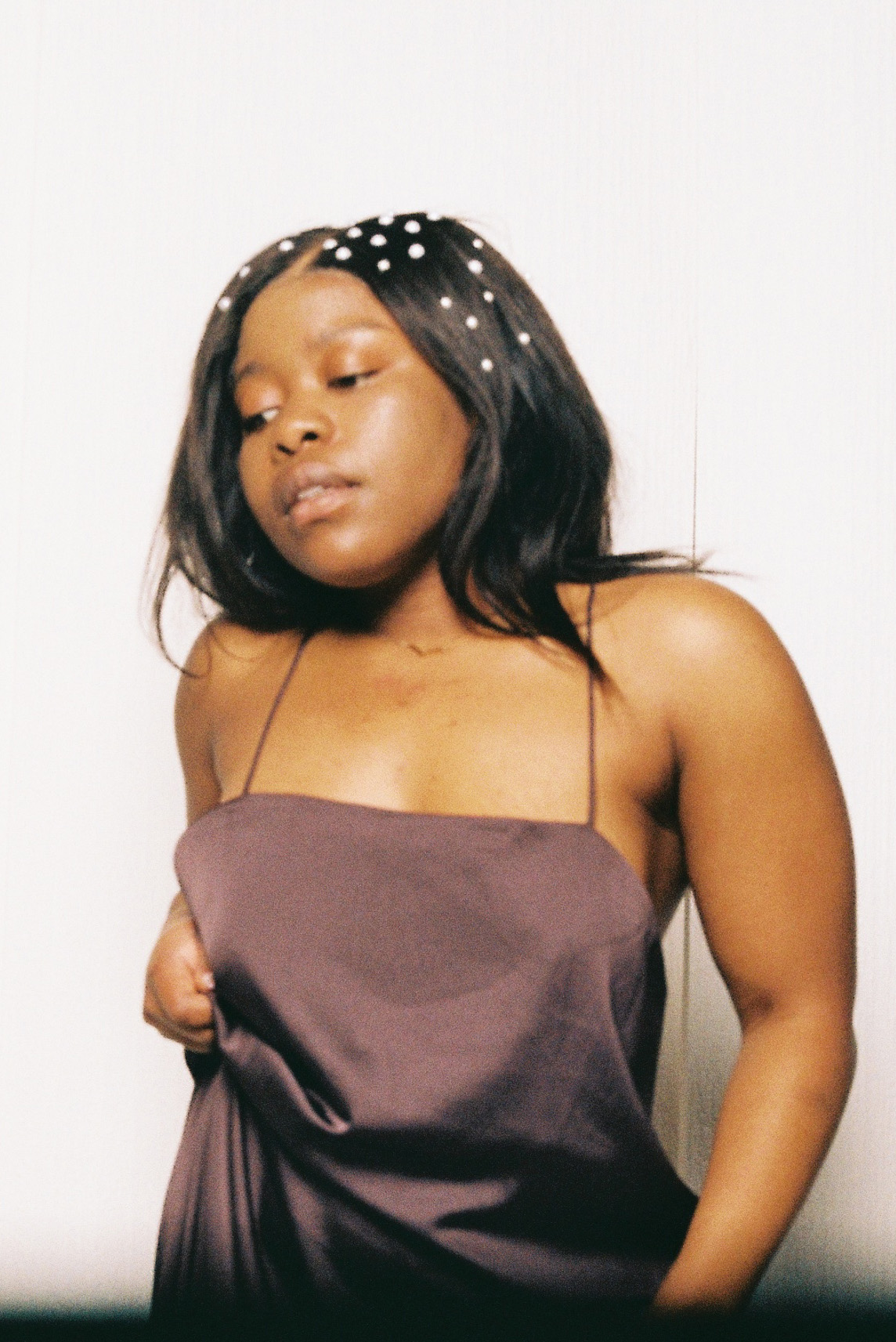 TOP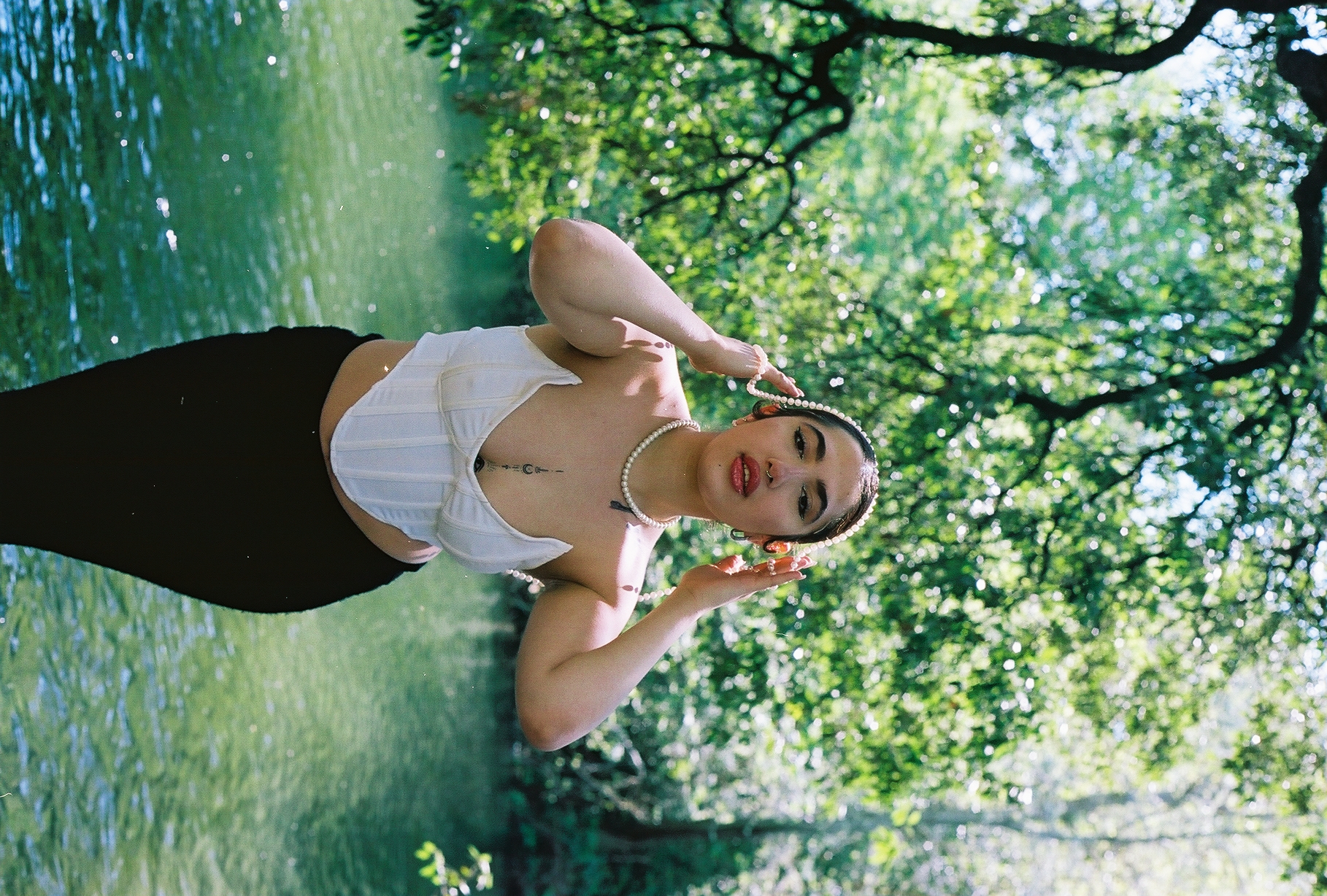 LUNA
"Being represented as Venus was meaningful to me because Venus is represented as the embodiment of feminine energy, which I found hard to accept for the most of my life being stuck in my masculinity to protect myself. Today I am proud and I have learnt to love and appreciate my femininity. Love to all Venuses!"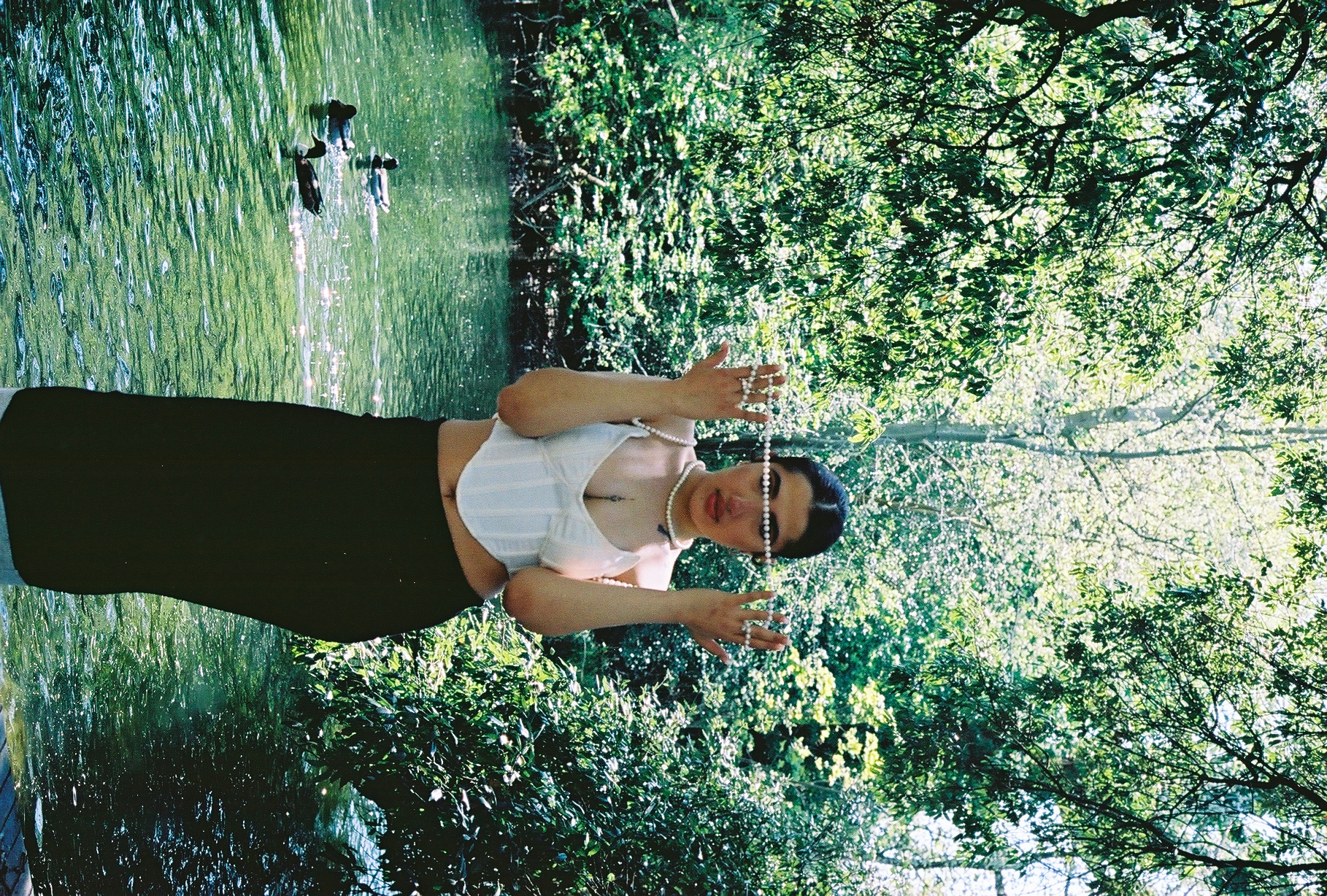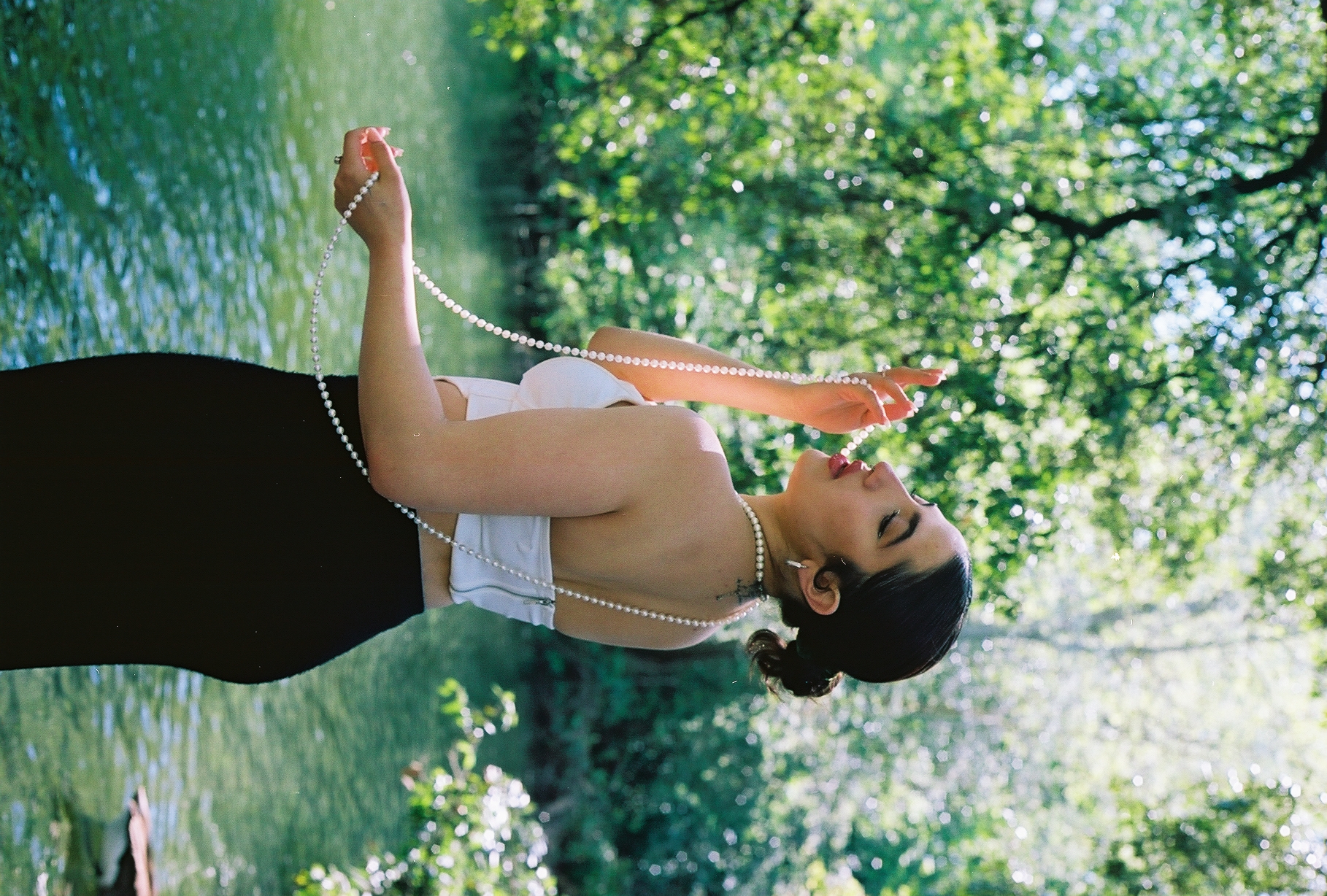 TOP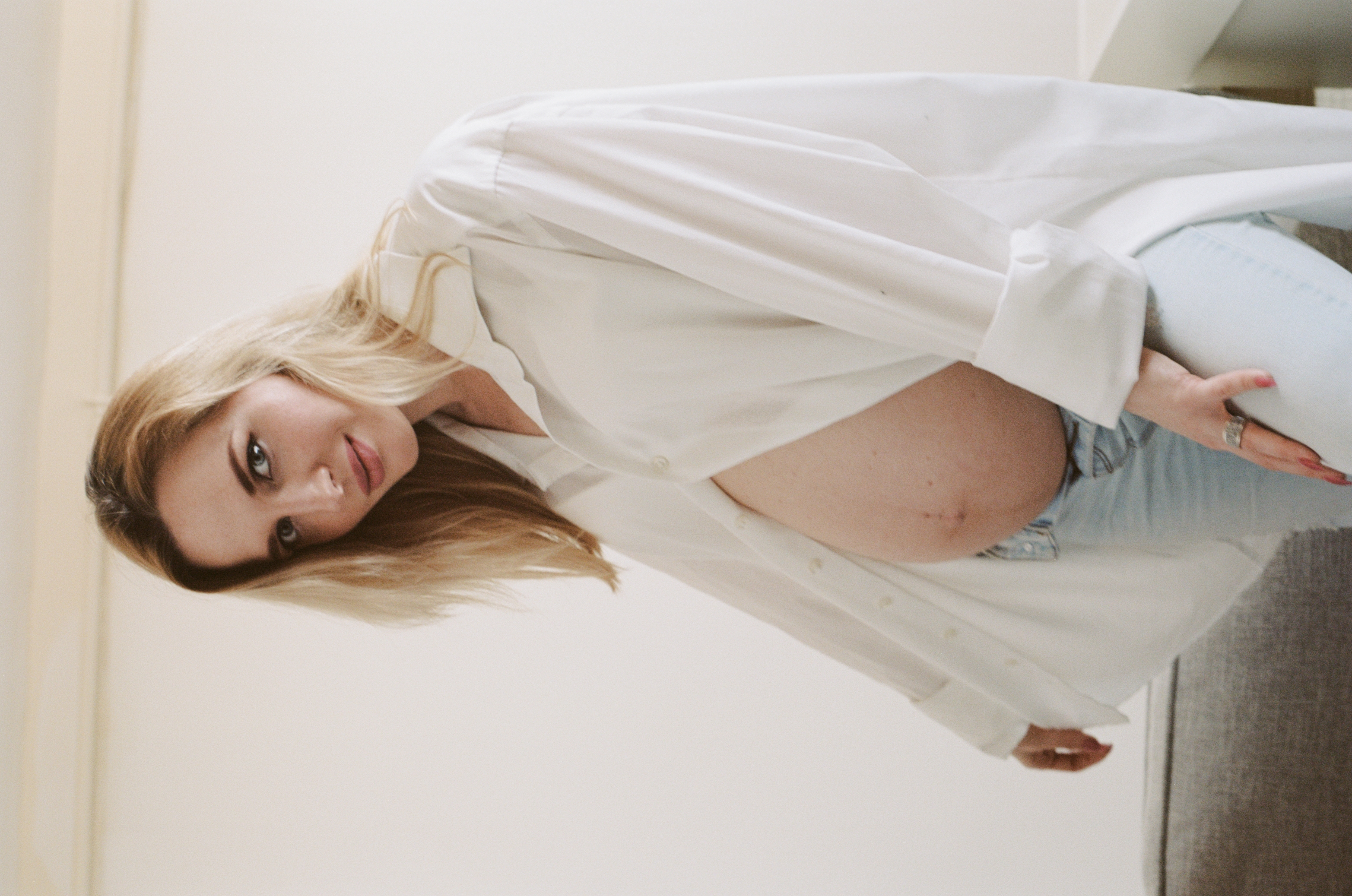 ANASTASIA
"My father has always been obsessed with taking photographs and videos long before social media became a thing. I used to get irritated, felt like he was invading my privacy and never felt like I was 'camera ready'. If photography exists to capture a moment and solidify memories then it's a lot of pressure to look a certain way in those pictures. Memories fade, but photographs don't. 20 years later that same truth will be staring right back at you. One day I found an album at my grandmother's place. Some photographs of my mother were scribbled out, and I asked my mum who destroyed her pictures and why. She told me she hated the way she looked in them and she didn't want to be remembered that way. I thought she looked beautiful and I would have loved to see those photographs properly. Looking at these photographs through the eyes of my yet unborn daughter, I can't help but smile and feel content."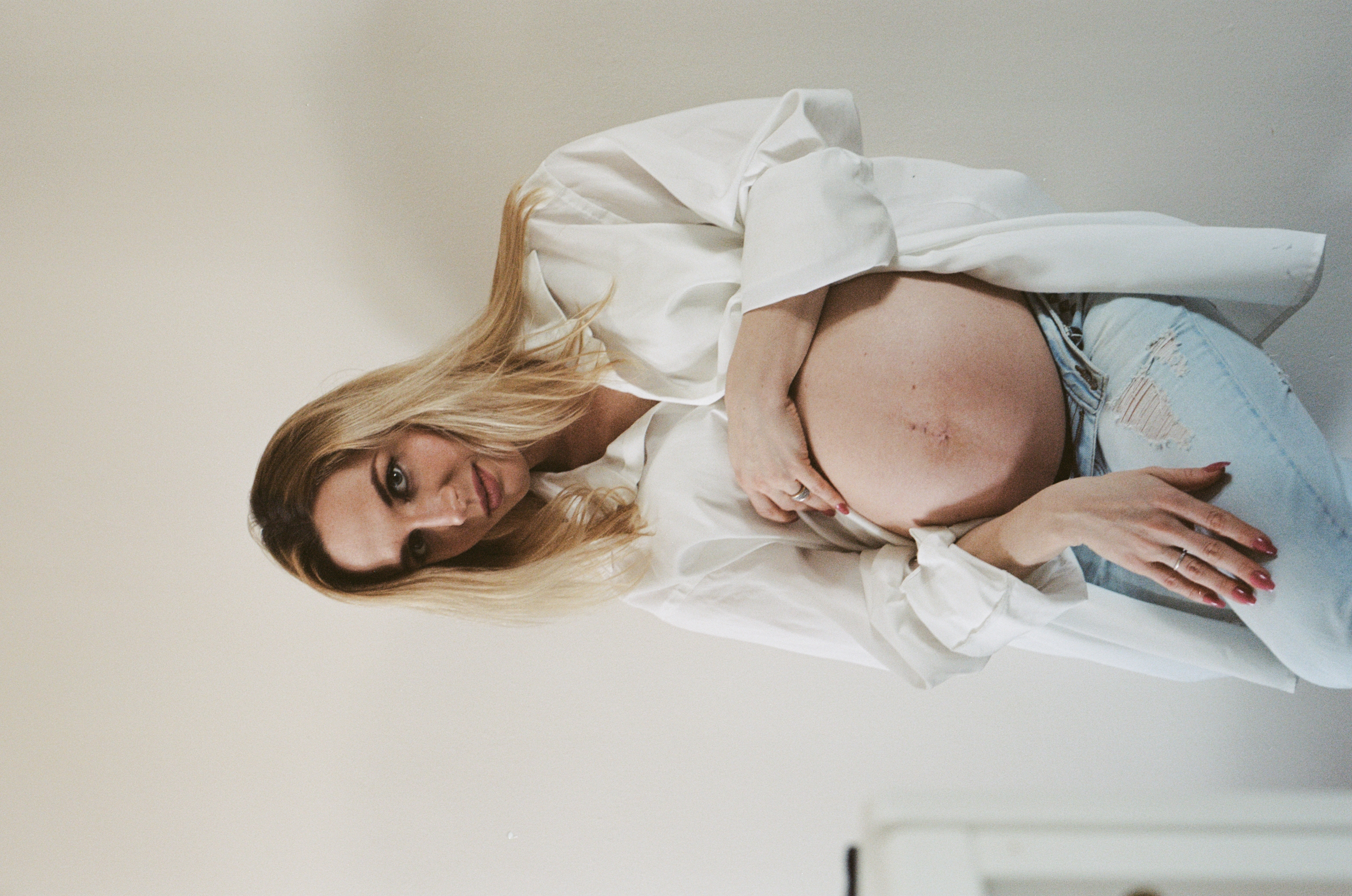 TOP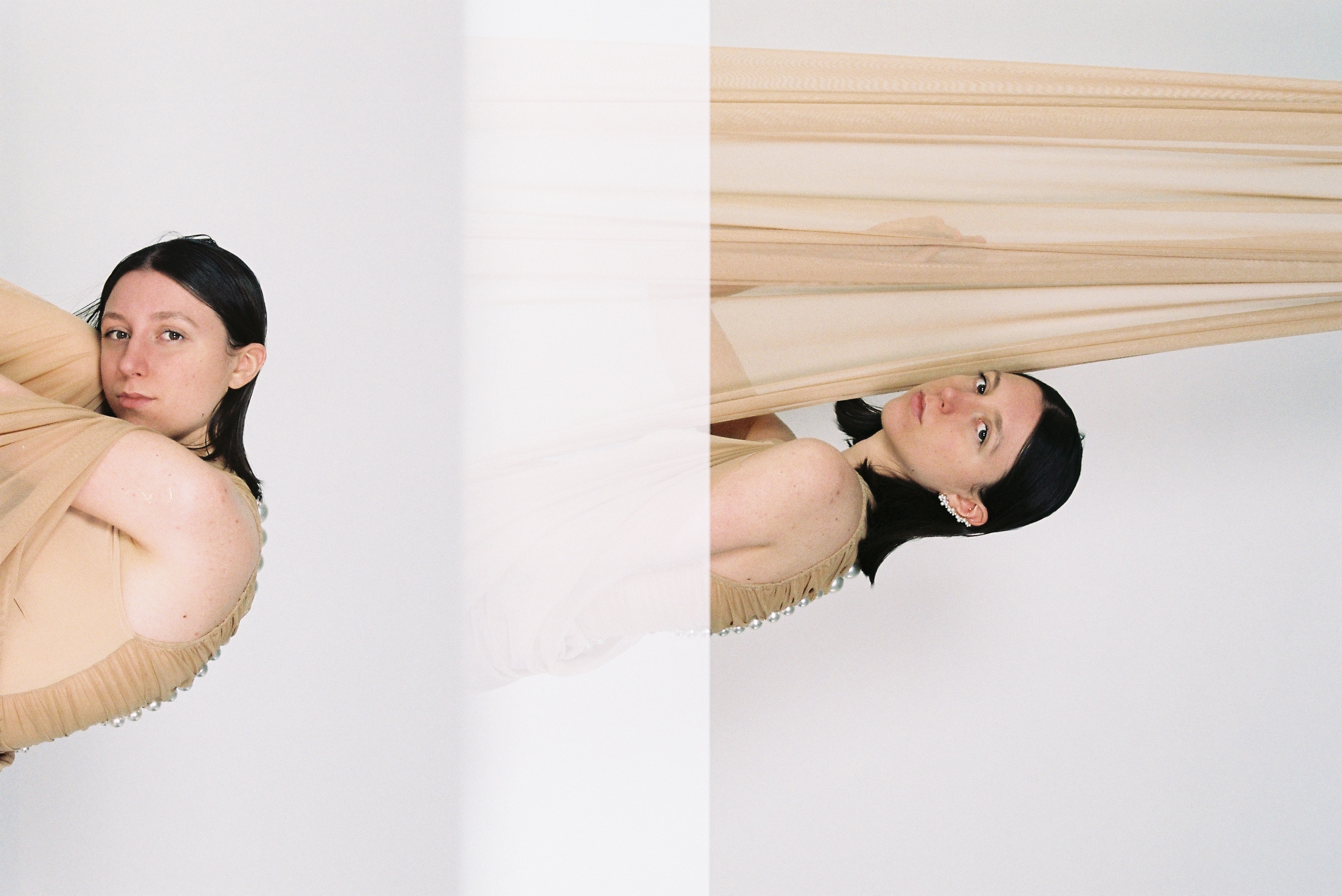 GINNIE-LINE
"Being the goddess of love, beauty and fertility, Venus has always been associated in my mind with femininity that doesn't resonate with me. Represented in her nudity, desirable, sexualised figure for the male gaze, she does not let space for imperfections.
On this shoot, however, I could see my inner feminine come to life through a vulnerable and delicate approach that did not rely on the sexual body or a codified performance. The dress merges with my skin without revealing it but rather creates a timeless and organic silhouette. I felt pretty yet not objectified, empowered by the embodiment of this second skin and portrayed through the eyes of another woman."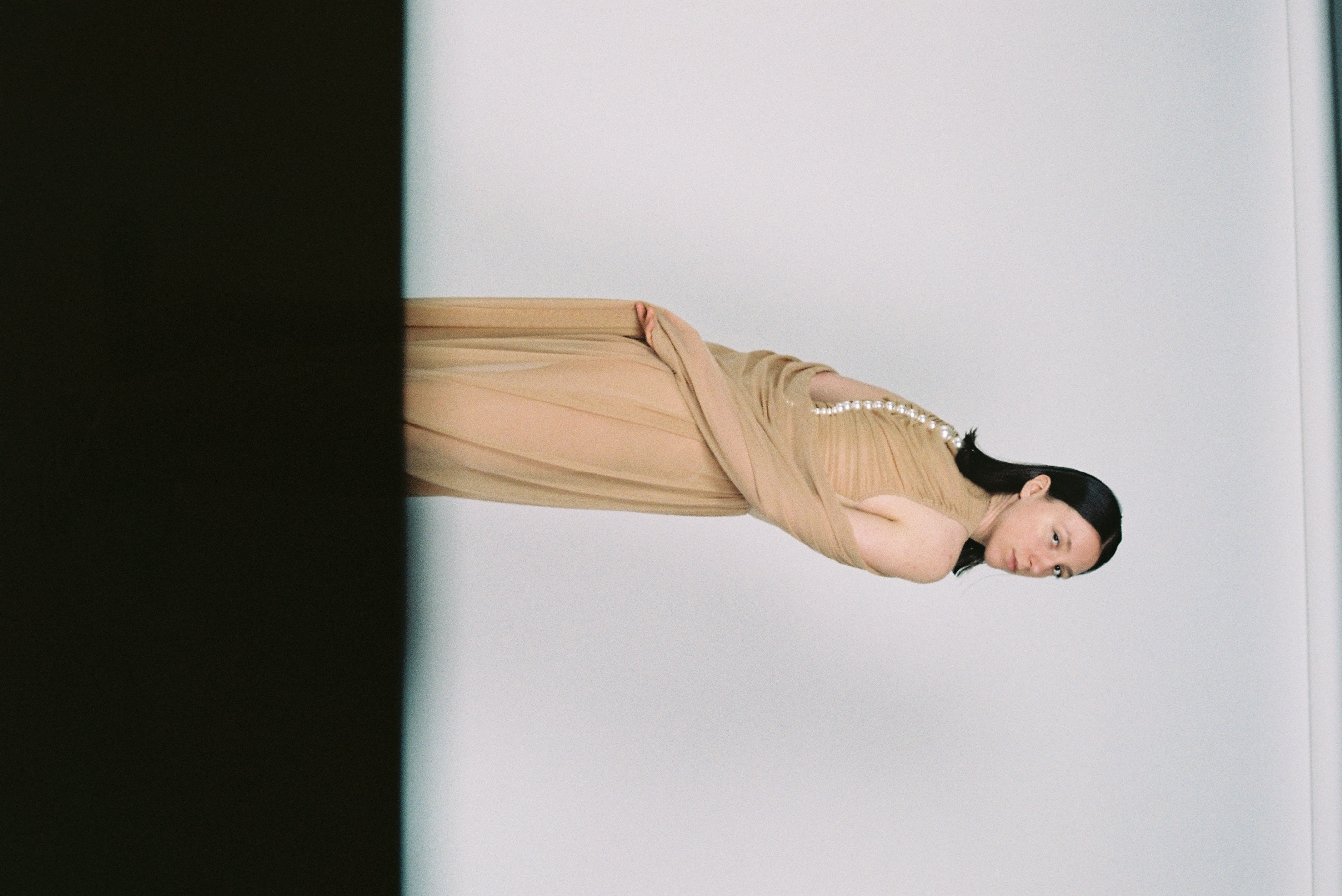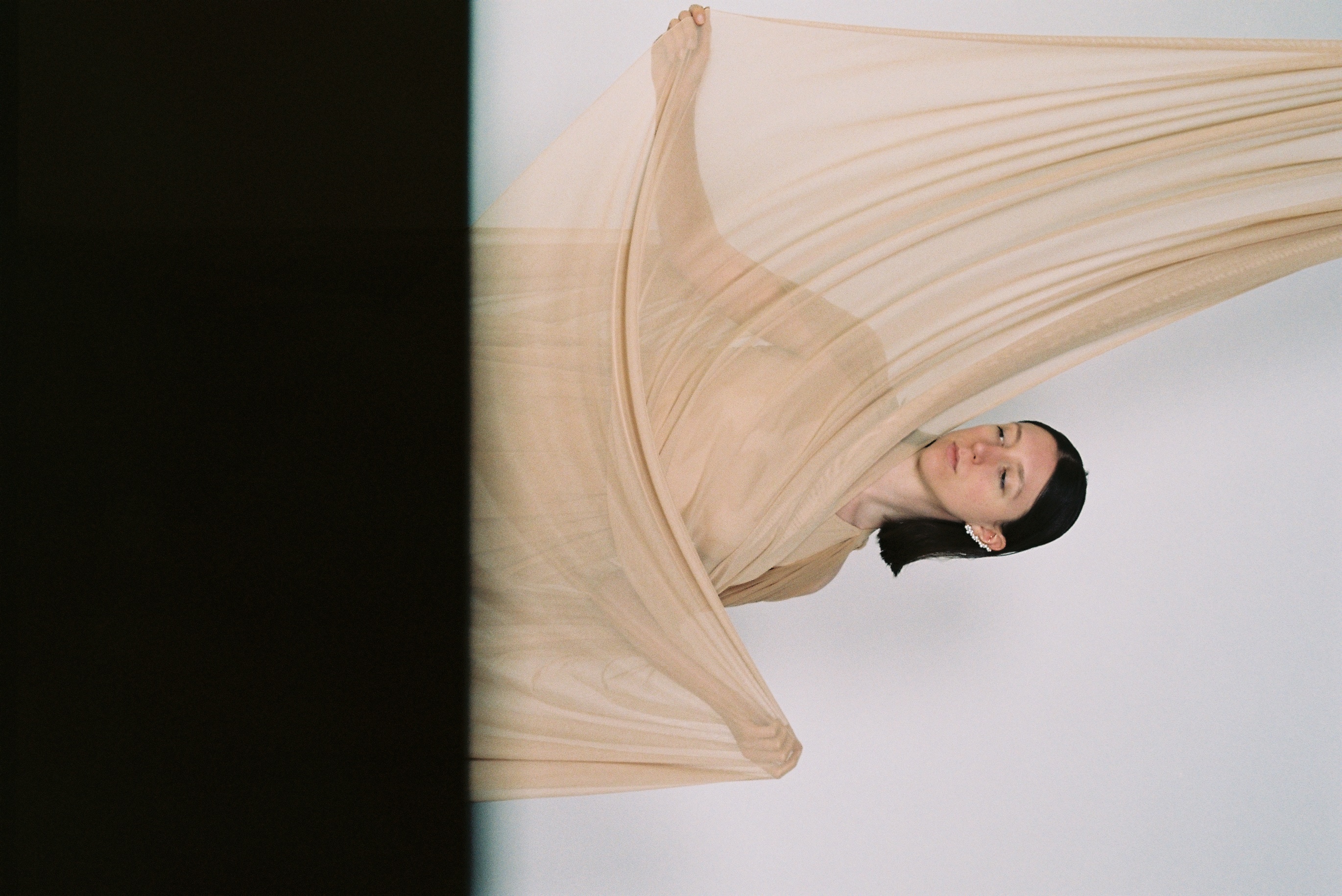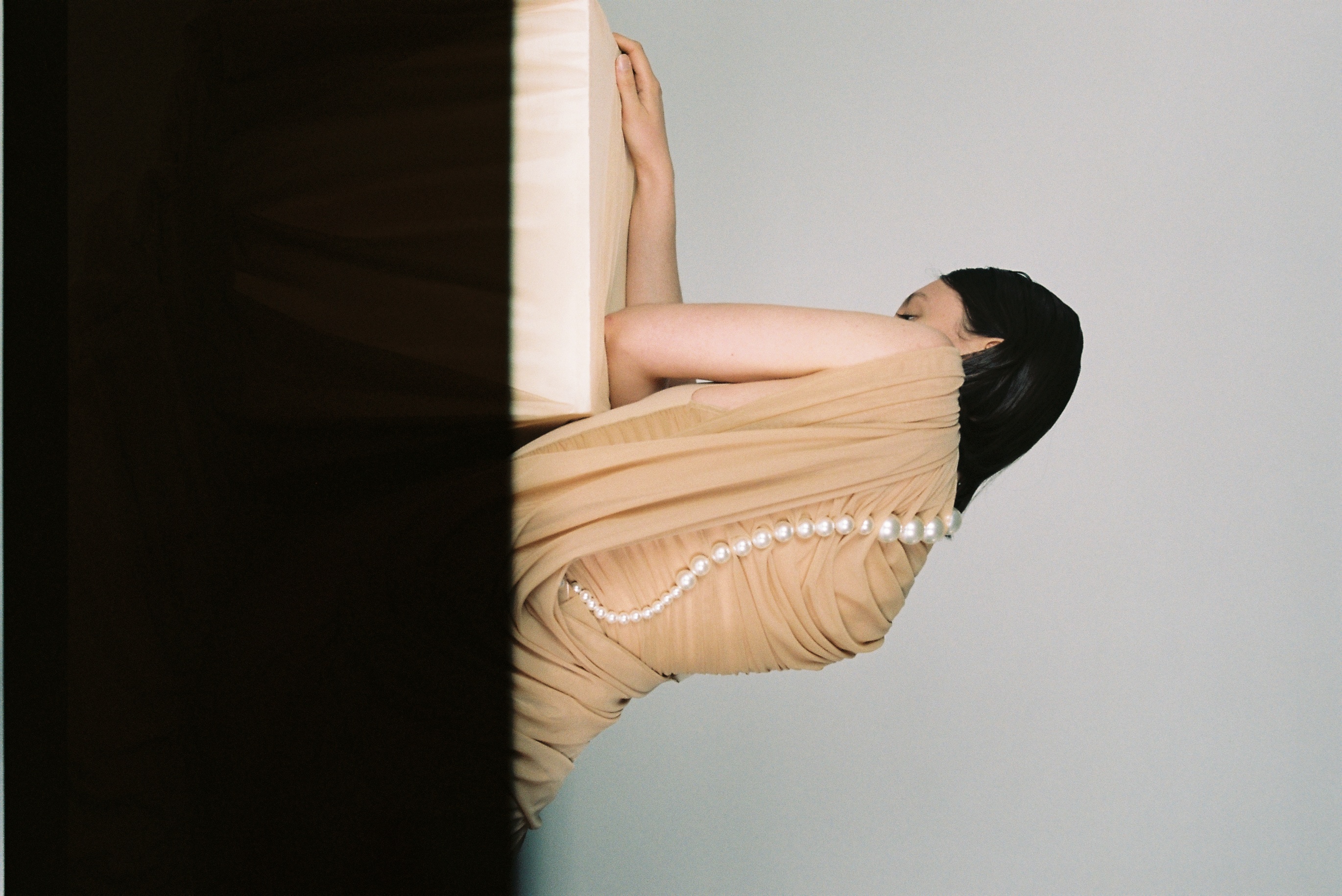 Design by Caitlin O'Connor
TOP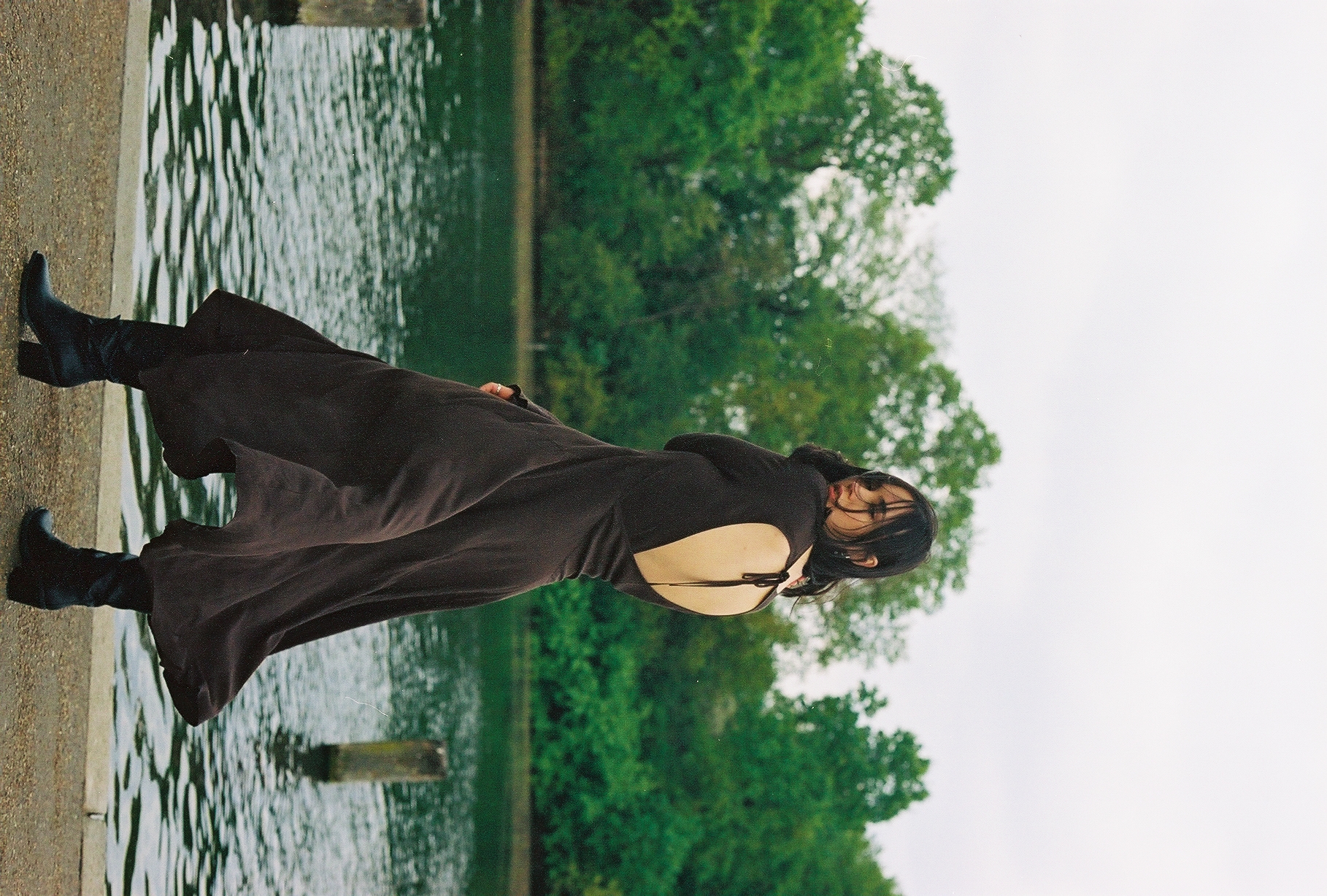 ANNA
"I grew up with the certain idea and expectations of how I was supposed to look and trying something new and different has always seemed a bit scary. Moving to London has definitely affected the way I feel about my look and my confidence, and it feels so freeing to start exploring different versions of myself."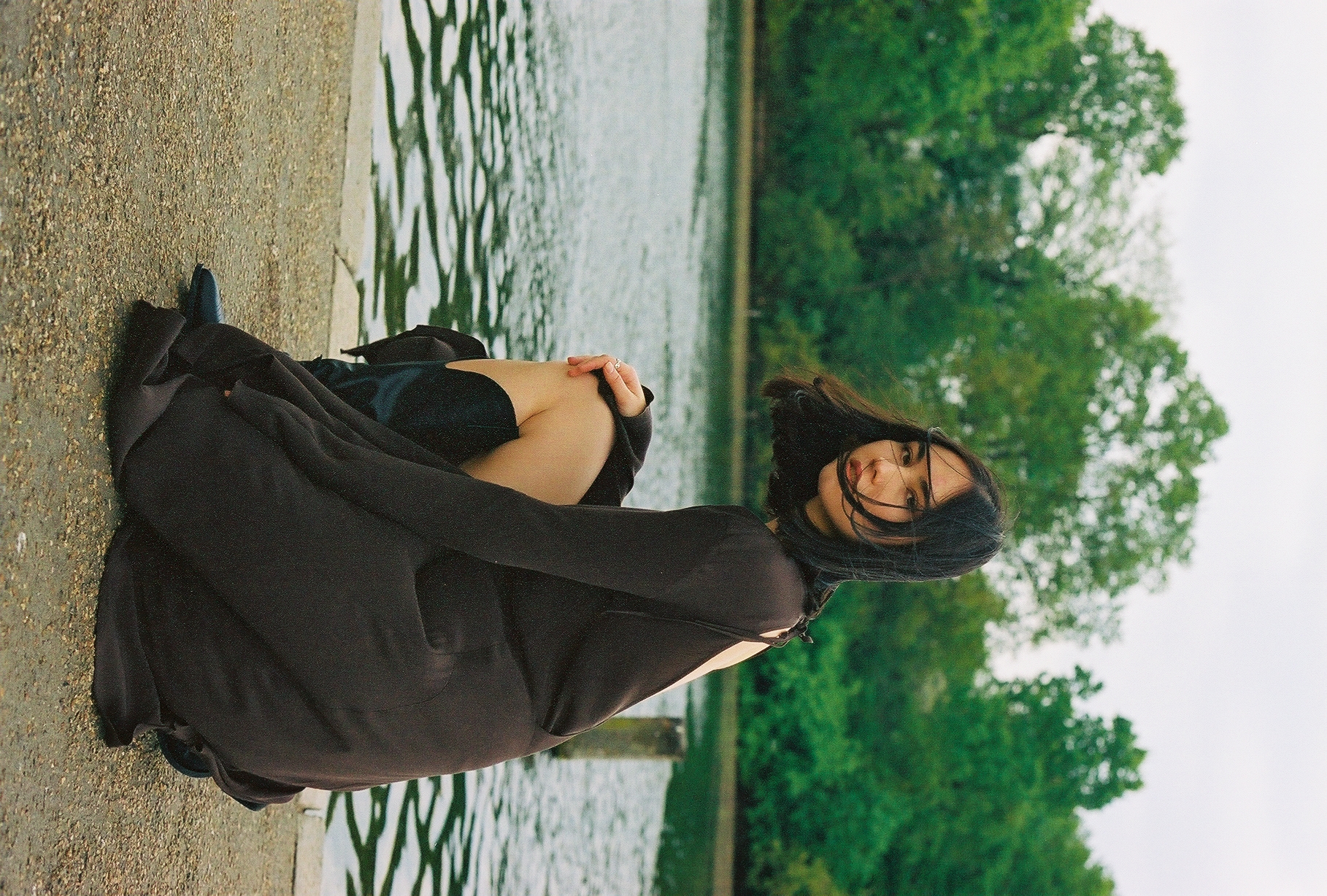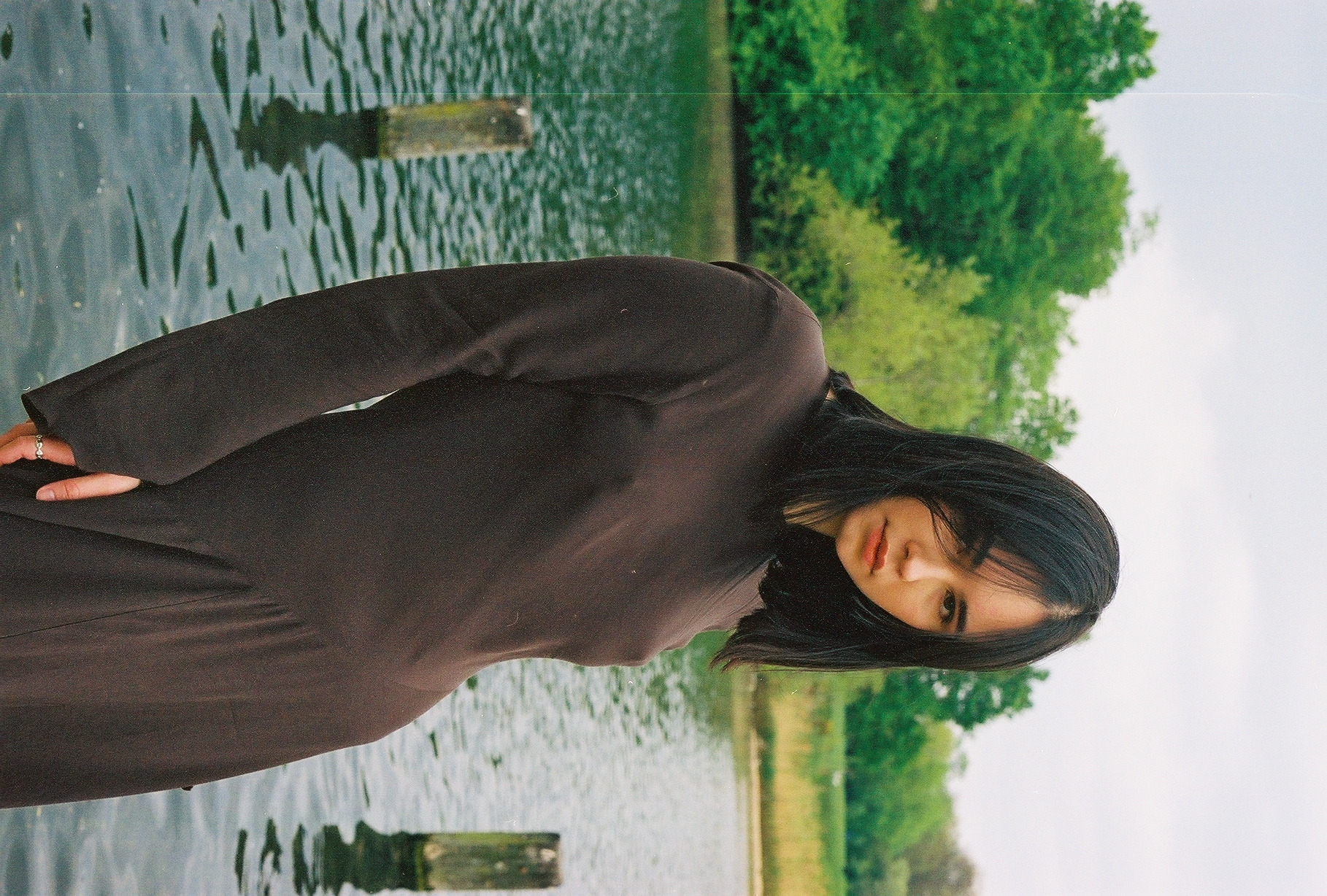 TOP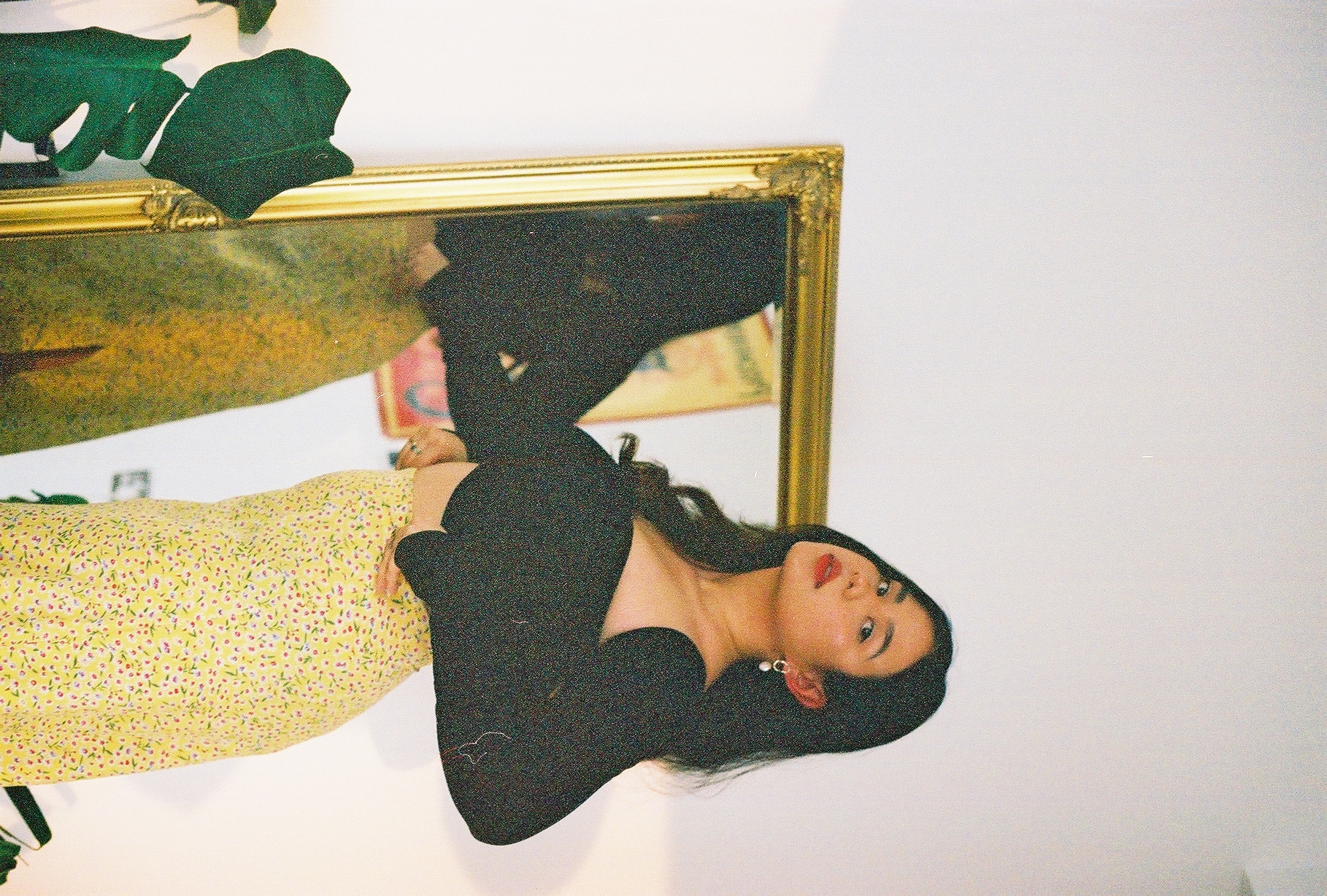 EILEEN
"I used to see my body as a prison— after all, if I live here, and I'm going to die here, isn't it one? So I used to hate the camera; it reminded me of how trapped I am. But one day, my mother showed me a photo album of her university years. She was smiling and crying, recalling the names of people and places despite her illness and age. And she didn't seem to care about the way she looked, only the feelings and memories that the pictures evoked. I began to see the camera as a form of time travel. A gift to my older self.
I was originally terrified at the prospect of portraying Venus. But when I saw the pictures for the first time, I thought of myself in my mother's shoes, grey, and like Venus, full of love— thanking the camera instead of hating it."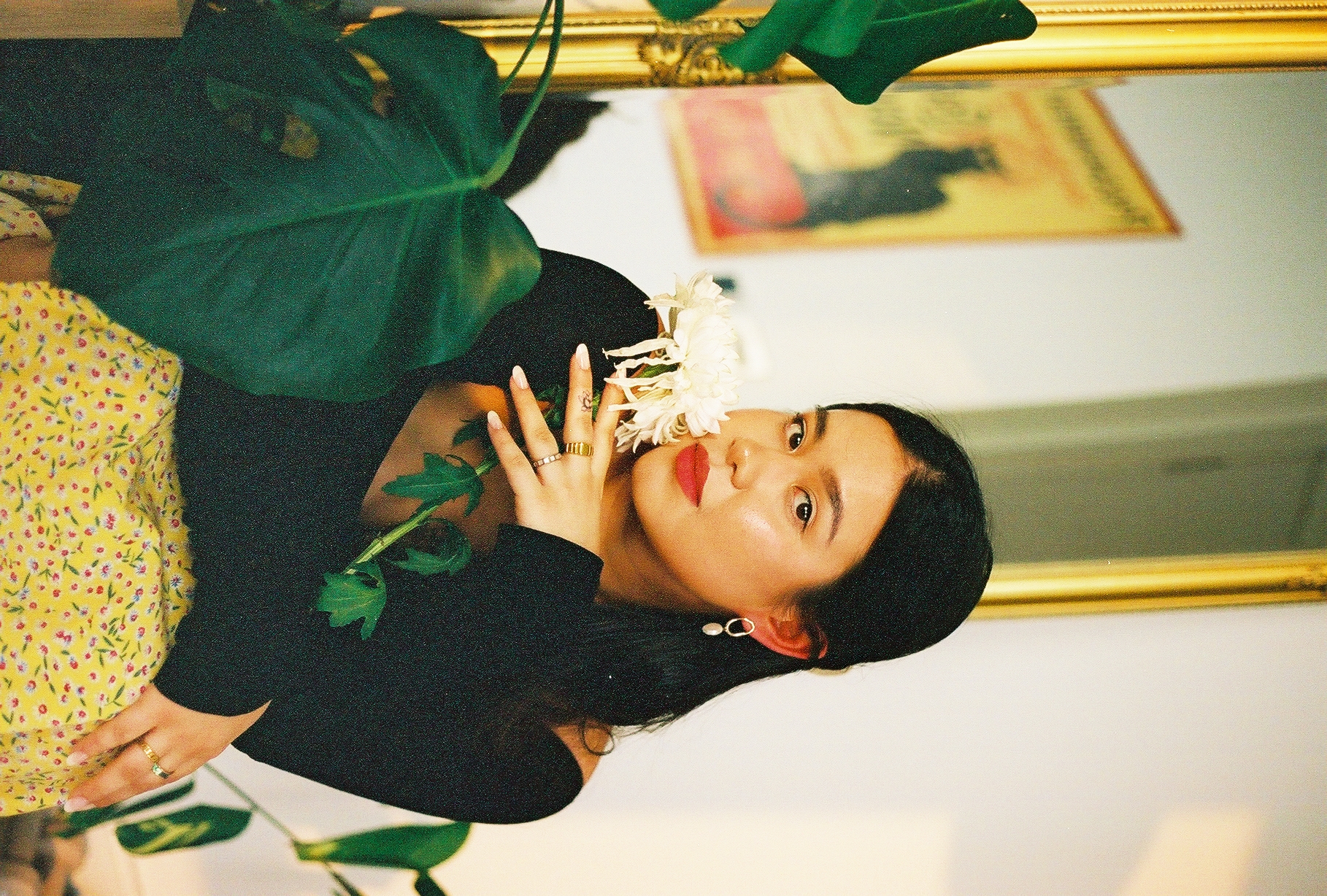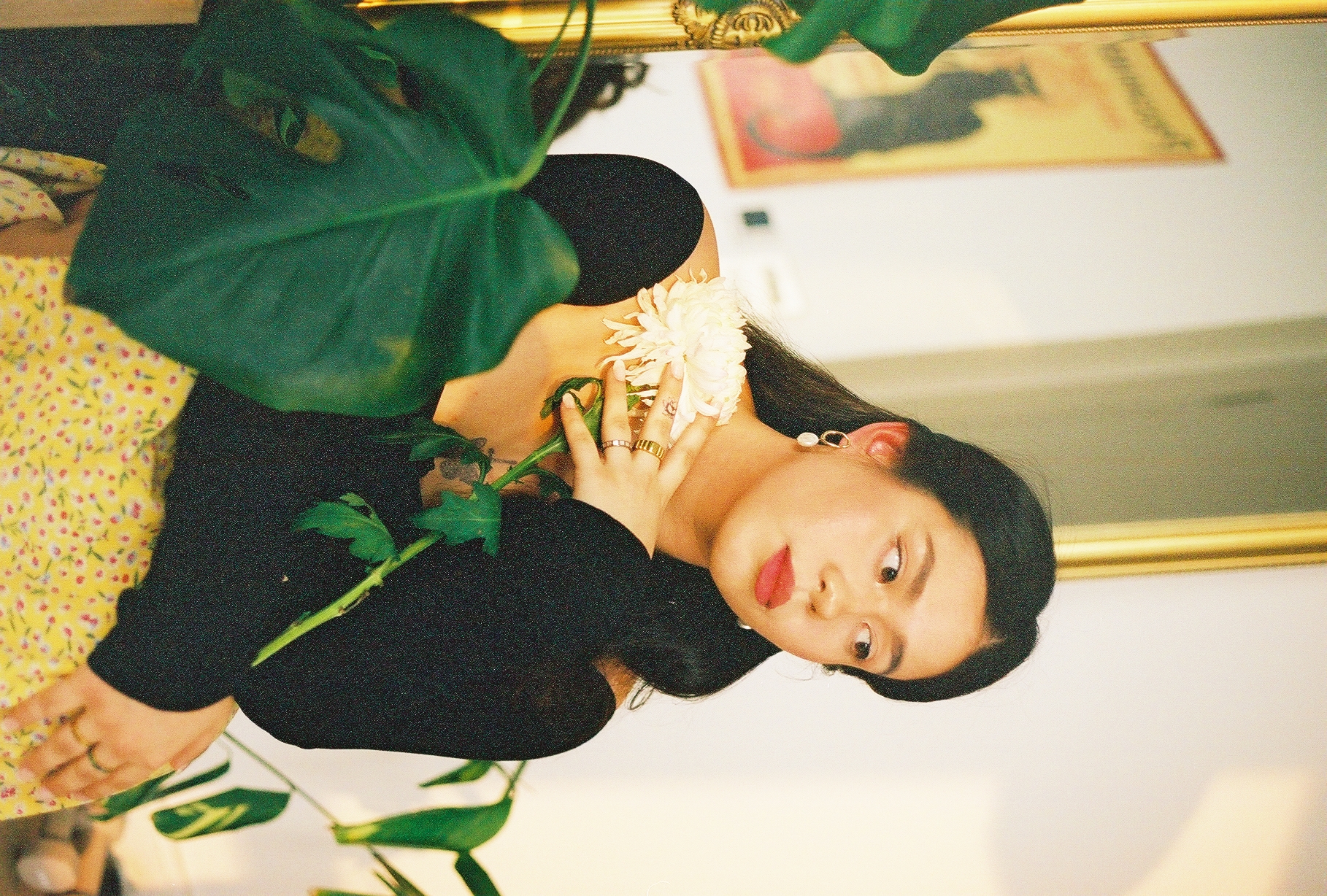 TOP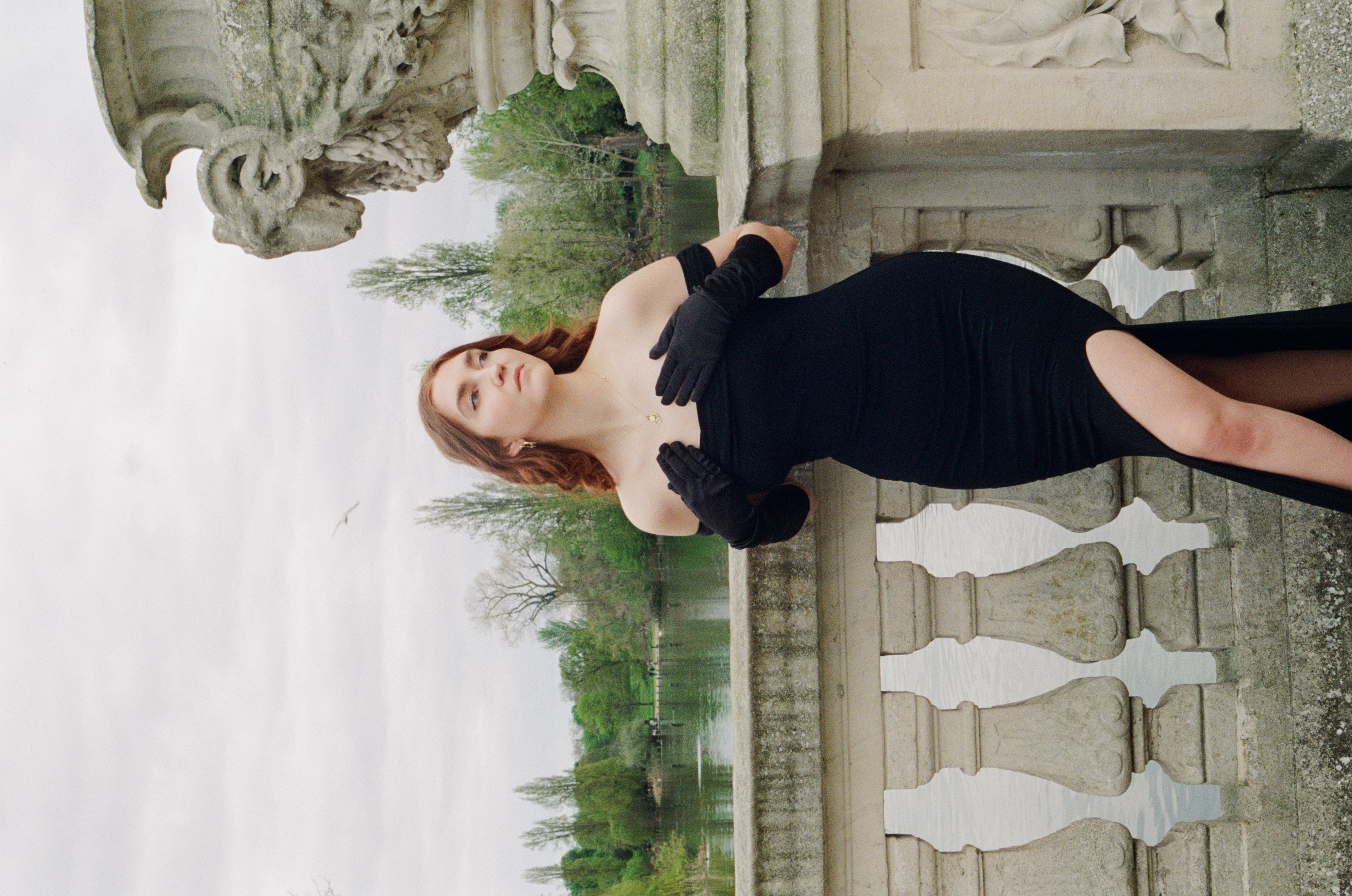 TEREZA
"Growing up at a time that I did, I'm genuinely surprised that I didn't struggle with my body image as a teenager. That is until poor mental health saw me uncontrollably lose weight.
With each kilo, I lost a little bit of me. Once I nursed myself back, physically and mentally, it was important for me to define my understanding of the drastic changes to my body and how I was going to continue living in it. My first journey led to the idea of "body positivity", in short: "I'm so beautiful and thus I'm a worthy human being". I romanticized my appearance like this for a while until I realized that I was buying into the same bullshit by gaslighting myself. It was then that I arrived at the notion of "body neutrality". This more radical stance embodies this: "I'm a worthy human being no matter what I look like". This doesn't mean that I never feel beautiful or sexy, or ugly to be honest. It just means that I can feel those feelings and even let them boost my confidence....but they do not to see your innate worth without a focus on your body is a long journey.Applying my progress to a shoot like this one is tough, but empowering exercise. There is an inherent tension between wanting to look good and yet not giving value to the outcome. I had to ground myself in one notion: whatever the outcome was going to be - it would have no impact on the appreciation I hold for my home, my body."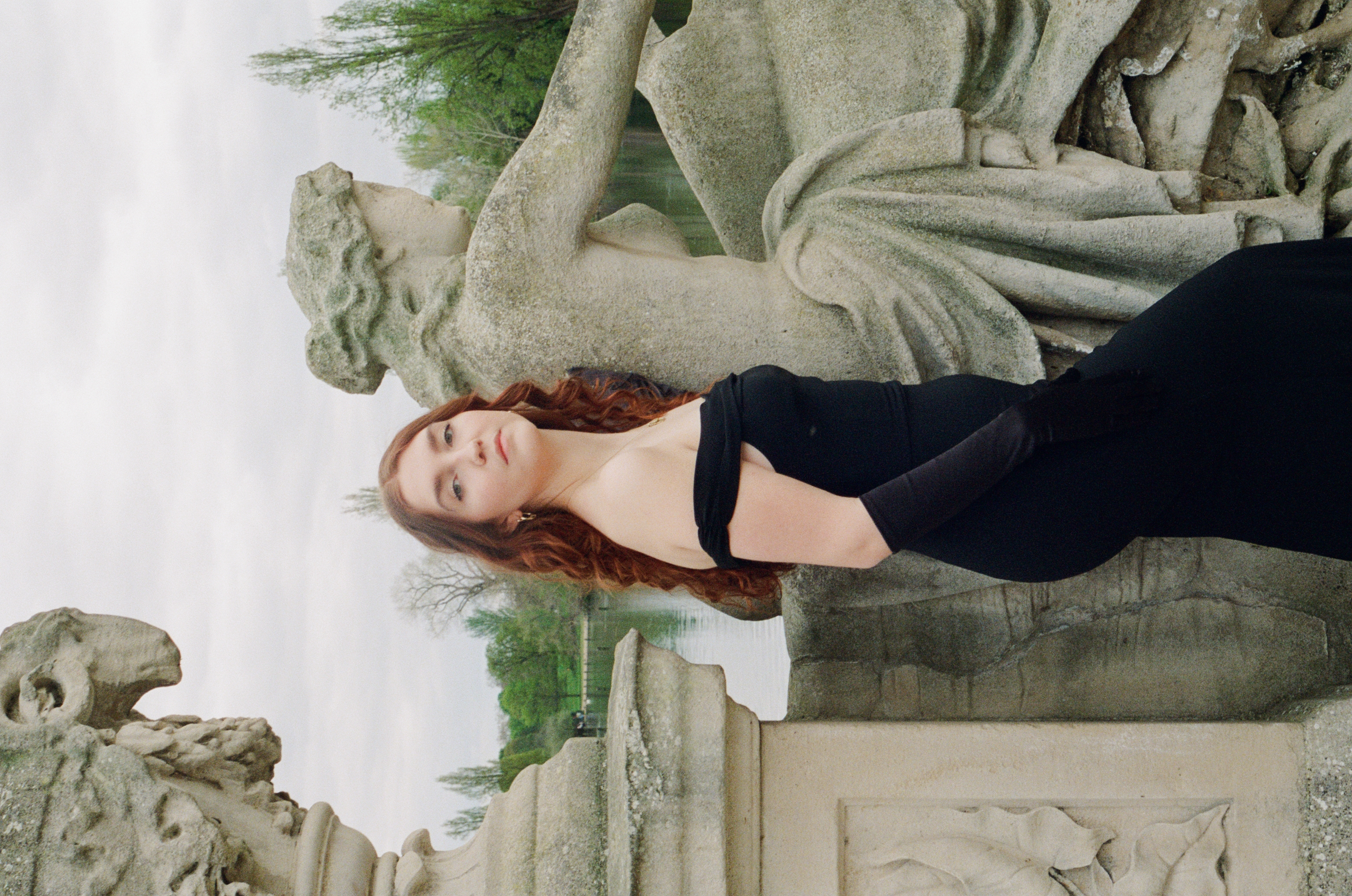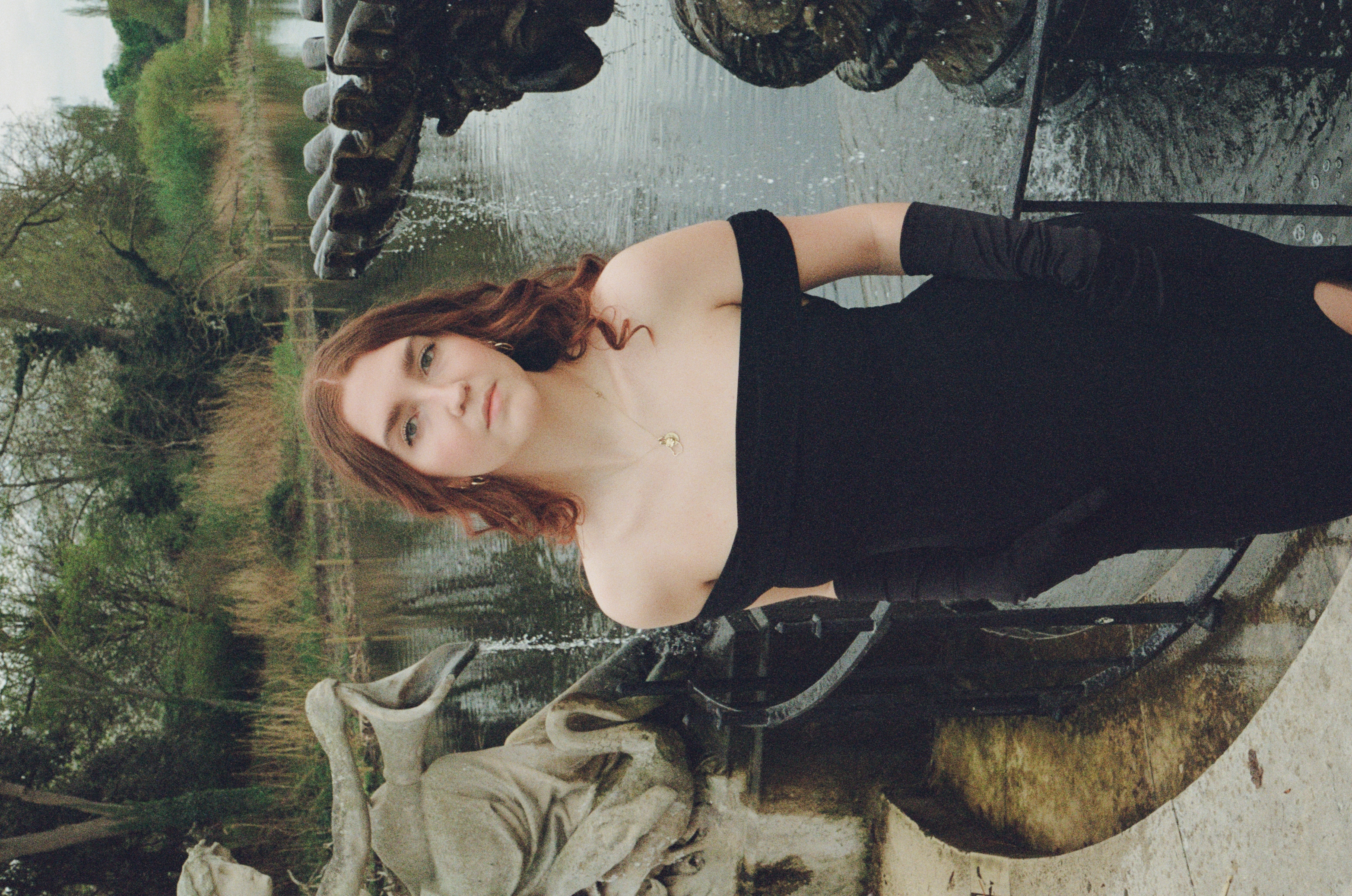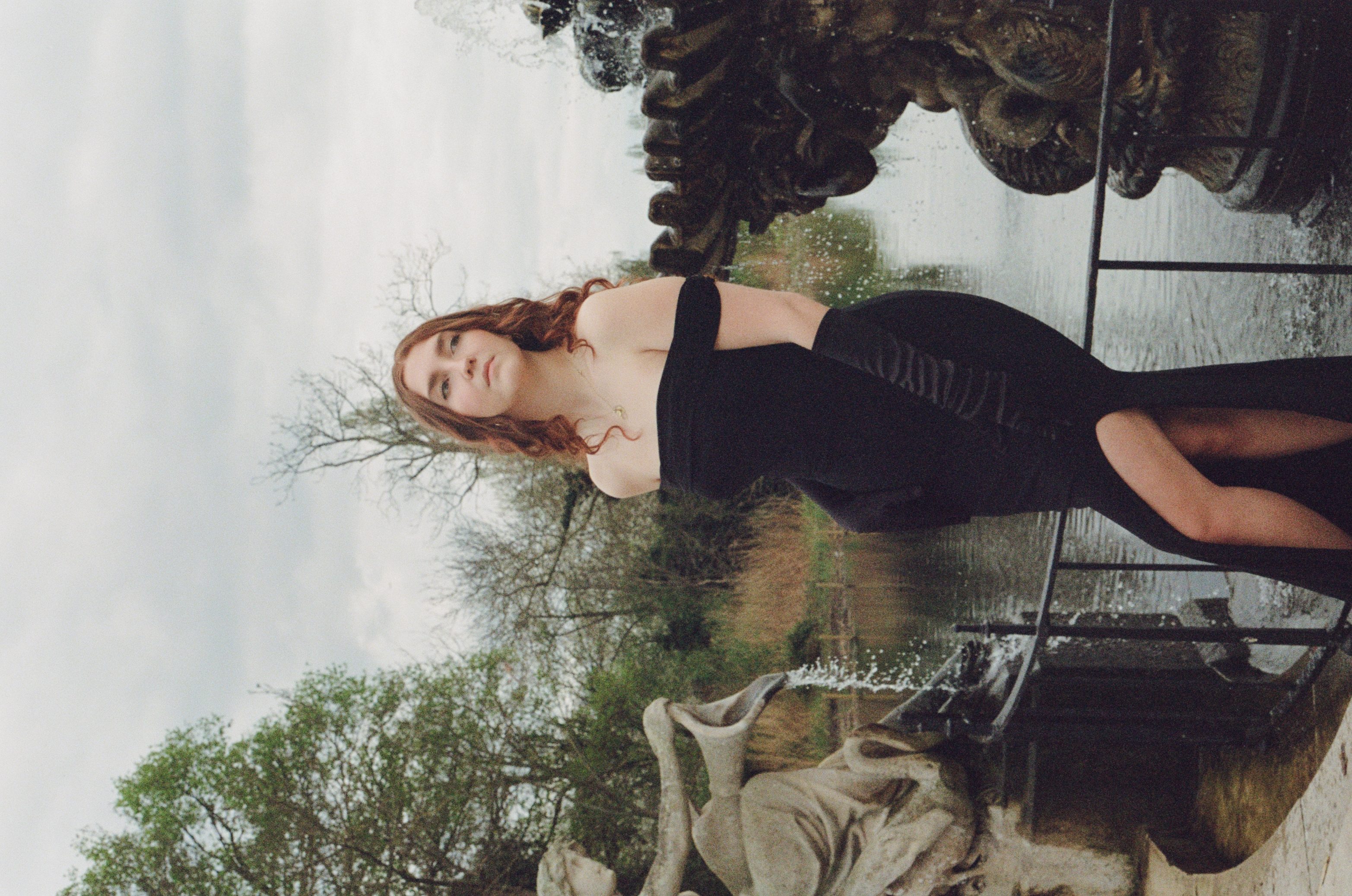 TOP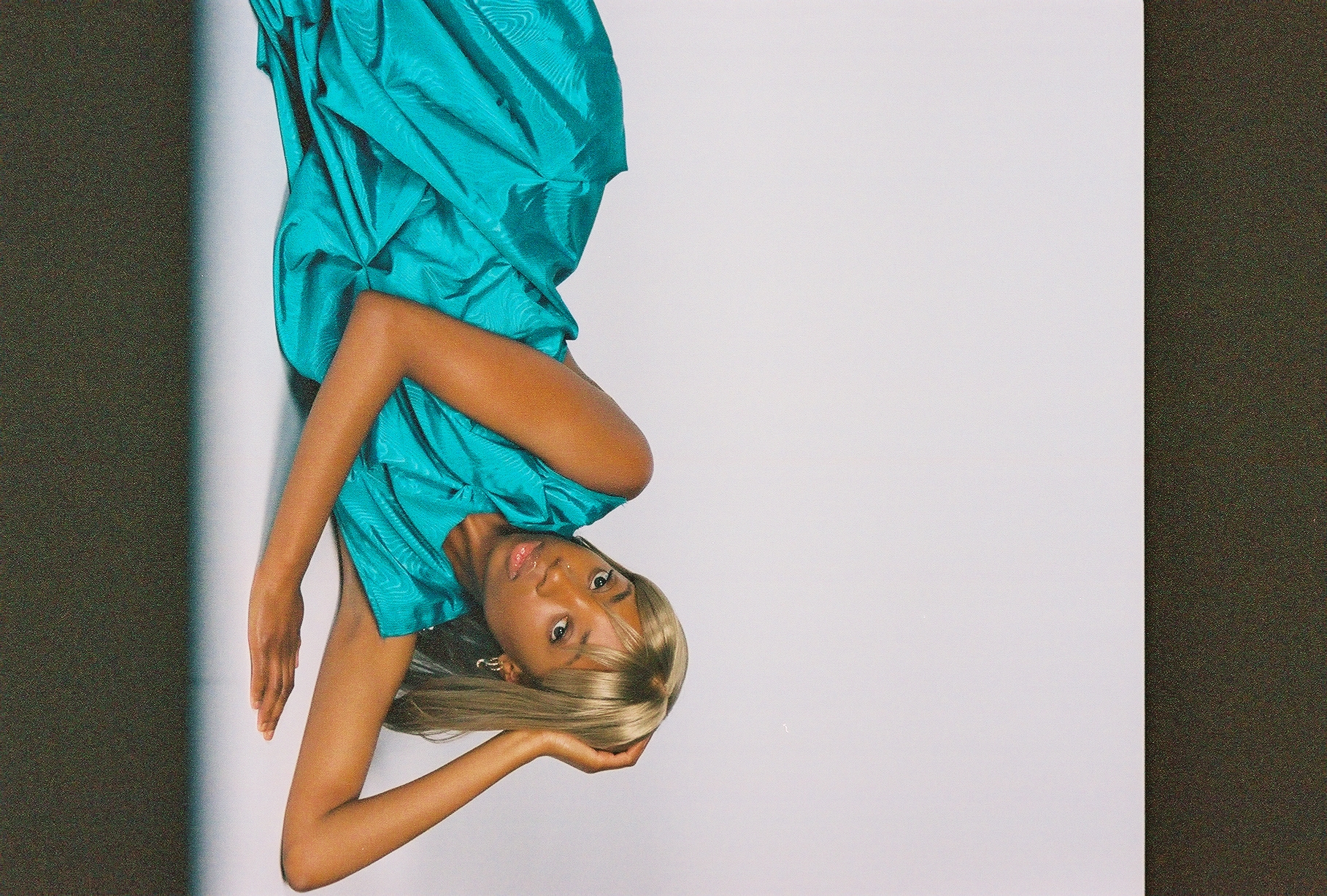 SIOBHAN
"Venus represents to me living and loving your truth, embracing things in your own way and time. I've recently been able to really look and take on the meaning of Venus as I've had some big insecurities about my natural hair due to bleach, breakage etc. So it caused me to not want to look at myself and I would indulge in buying wigs and things that would cover my natural hair. I recently cut it all off to start again and can honestly say I feel a big weight lifted off my shoulders. Even though I've only had short hair for a while, I am able to look at myself in the mirror comfortably and know that my hair is going to be healthy again, I feel renewed in a way. I feel like that's what Venus is about, feeling more like yourself and discovering/defining your own beauty before anything or anyone else is so important."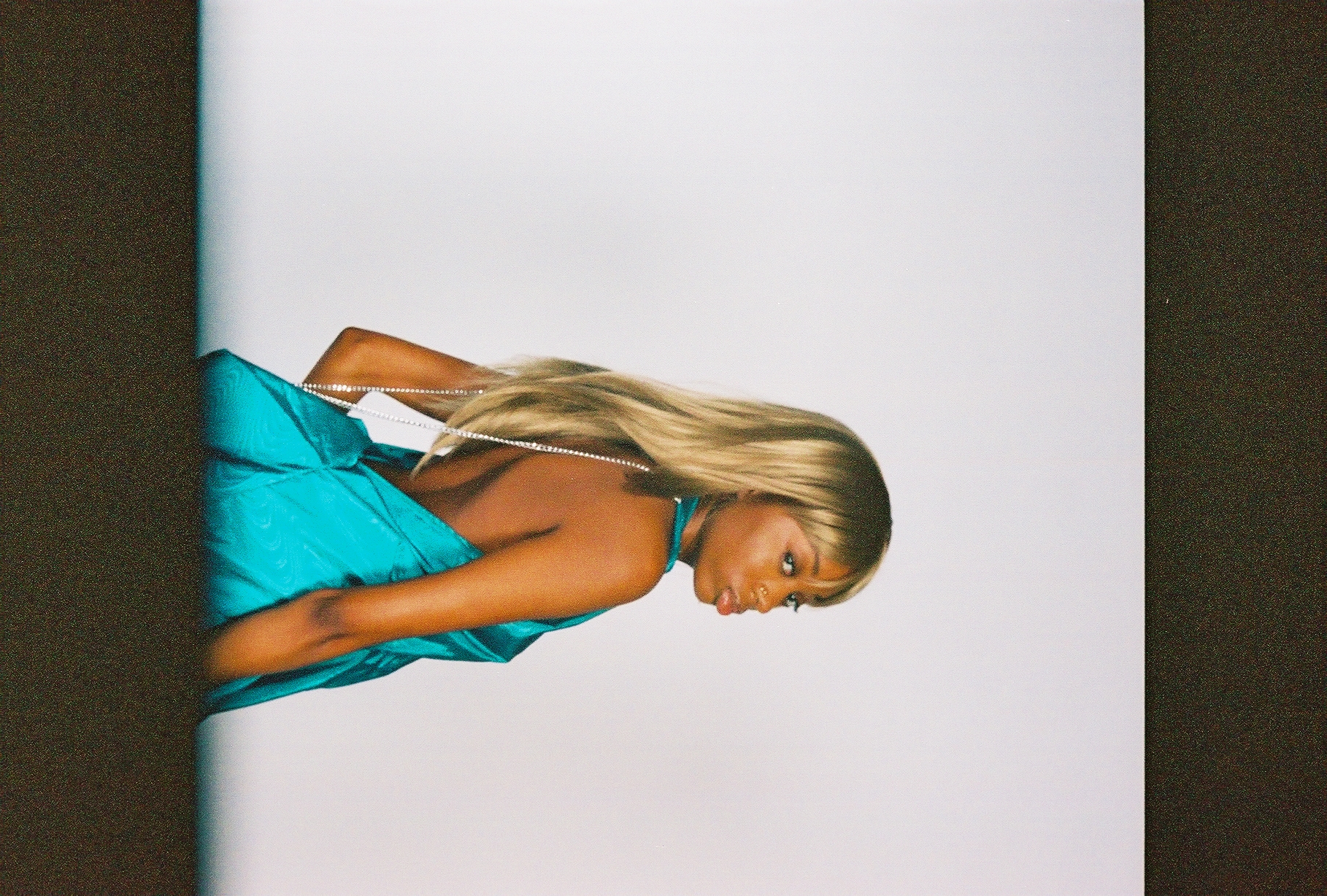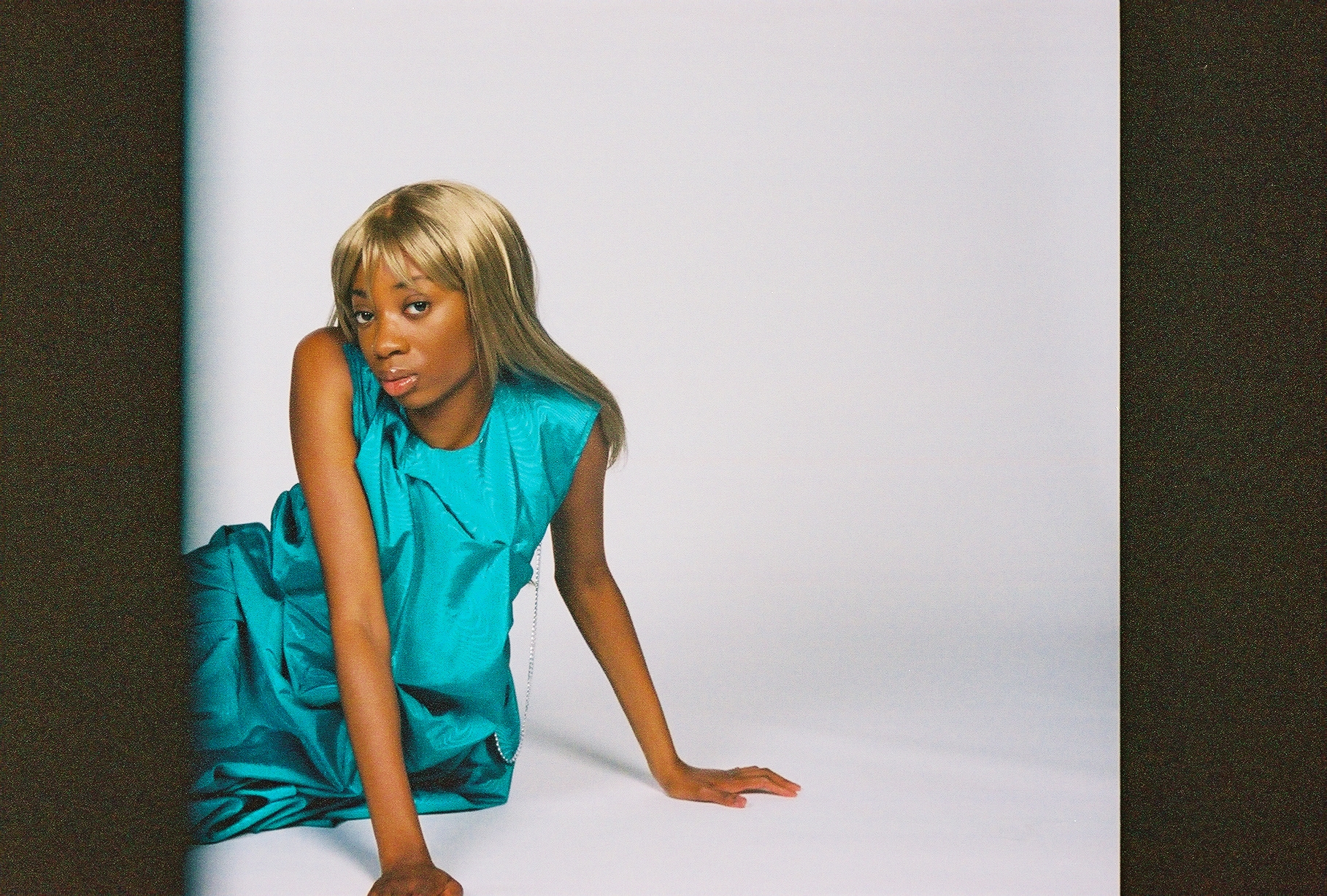 Design by Natthawut Intharason
TOP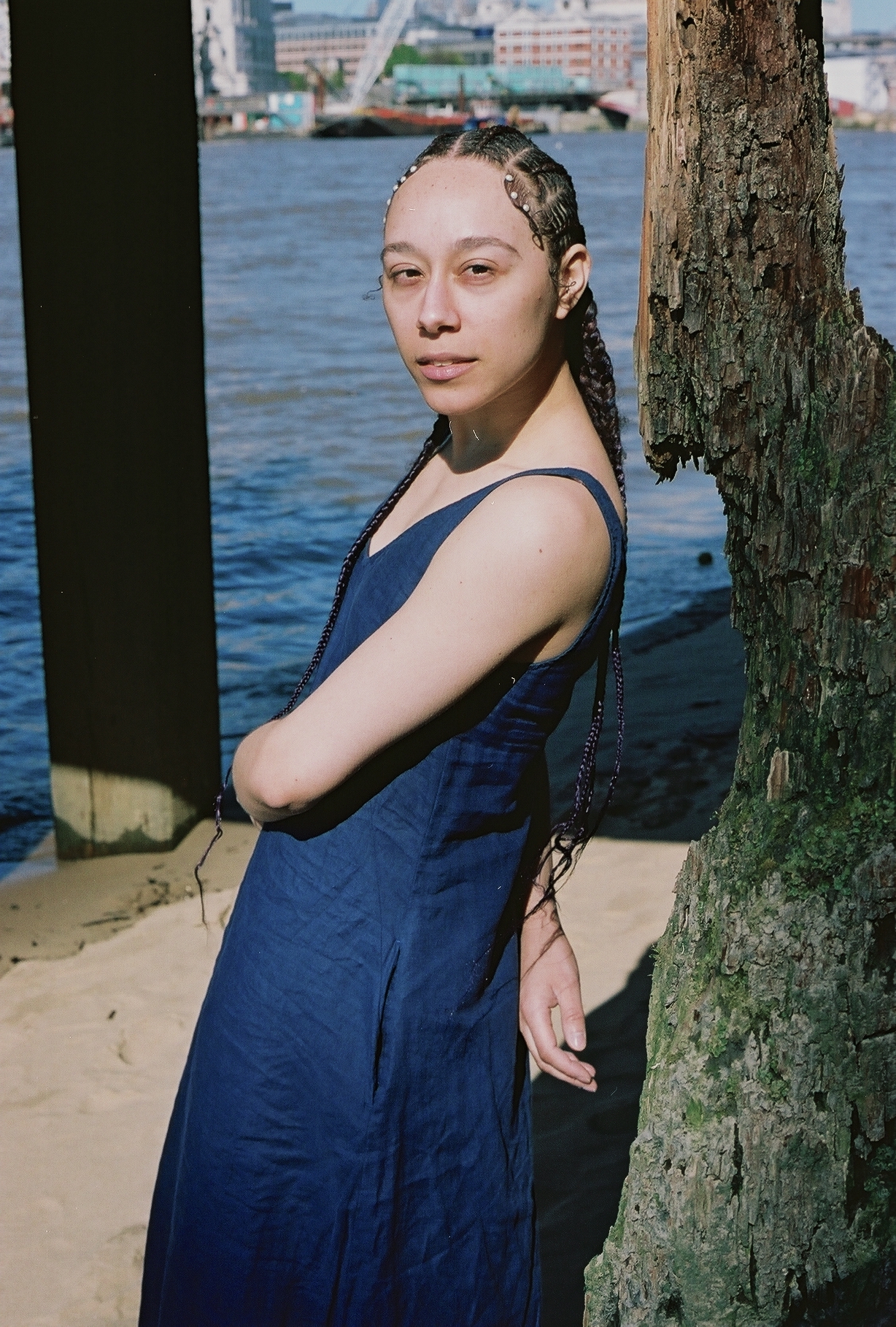 TERESA
"Since my teenage years, I've always avoided being in front of the camera. I'd get out of it by insisting on being the one to take the photo. And now, at age 35, I've realised that I don't really have many of myself. I know photos are only a glimpse, but they can capture so much at that moment and are such a great reminder of how we've changed and grown. When I look back on previous years, I definitely regret that.
Wearing feminine clothing has also been something that I've avoided, not feeling that I look or behave womanly enough to pull off wearing a dress, for example, and not feeling able to express my true style, in case of someone questions what I'm wearing because it doesn't really suit me. I regret that too.
So here I am, having my picture taken, in a dress that I've owned for quite a few years but never worn, trying to portray something that I've never been able to feel or see in myself… beauty. And strangely enough, I felt quite comfortable doing it! It almost felt freeing!"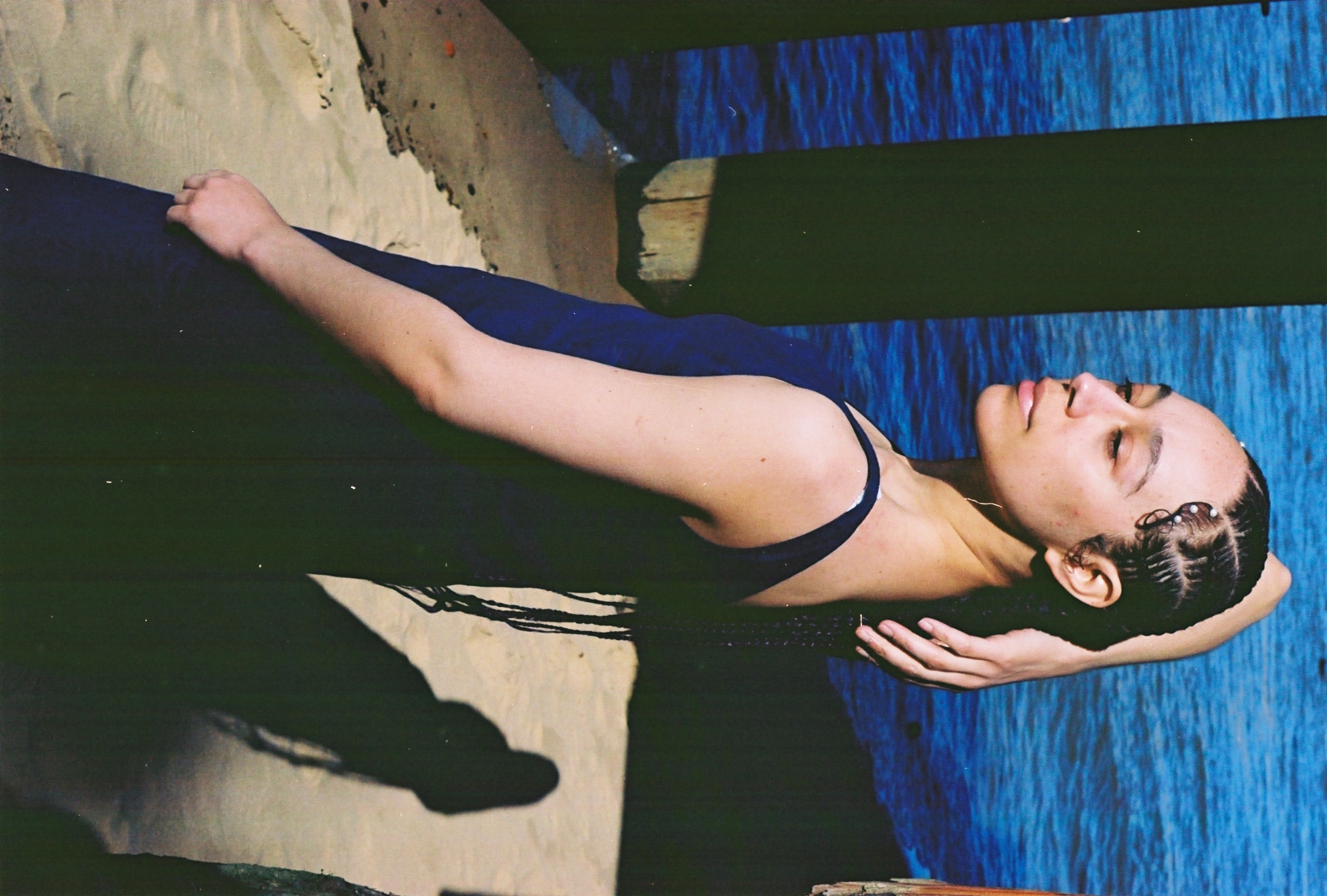 Bodiessance platform started with initial thoughts of being a supportive website to help people of any age, gender or race who struggle with their body image and are seeking help online. Therefore, we listed below a number of emergency contacts if you need immediate support.
EMERGENCY CONTACTS
Beating Eating Disorder Eating disorder charity offering online help and phone 365 days a year helpline
www.beateatingdisorders.org.uk
Mind Infoline
Mind provides advice and support to anyone experiencing a mental health problem
www.mind.org.uk
Mindline Trans
Mindline Trans+ is an emotional and mental health support helpline for anyone identifying as transgender, non-binary, genderfluid
www.mindlinetrans.org.uk
Shout
Shout is a free and confidential 24/7 text service. To start conversation text 'Shout'
www.giveusshout.org
CLOSE